Scott Derrickson's The Black Phone got deservedly good buzz for a number of reasons, including the standout performance by young Madeleine McGraw as Gwen. The foul-mouthed, clairvoyant character steals the show with many of her scenes, including one in which she snaps, "What the fuck, Jesus?" This amazing performance got me thinking about other scene-stealing actors in horror films. Supporting players have been doing killer work in the genre from the beginning, often adding a touch of hilarity.
Una O'Connor as Minnie, The Bride of Frankenstein (1935)
The hysterical comic-relief servant was a cliché in classic horror films, but O'Connor was in class alone. As the Frankensteins' maid, she's constantly terrified by all the goings on, in the campiest and most hilarious way. Her facial expressions alone are enough to crack audiences up. Minnie delivers some real zingers, i.e. "I'd hate to find him under my bed at night. He's a nightmare in the daylight, he is." She supports the movie's overall heightened, funny-creepy vibe; The Bride of Frankenstein is one of the earliest and best horror comedies. (Ernest Thesiger's high camp Doctor Pretorious, who encourages Frankenstein to make his monster a mate, is another key ingredient.) O'Connor took on similar duties as Jenny Hall in Whale's The Invisible Man (1933), but Bride was her standout moment.
Agnes Moorehead as Velma Cruther, Hush… Hush, Sweet Charlotte (1964)
Robert Aldrich's Whatever Happened to Baby Jane? (1962) gets all the attention, but I actually prefer his follow-up, again starring Bette Davis alongside Olivia de Havilland, Joseph Cotten, and Moorehead as feisty, unkempt maid Velma. While Davis chews the scenery as suspected ax murderess Charlotte, Moorehead's work is unforgettable. The same year she took on her most famous role as Endora on television's Bewitched, Moorehead played Velma — a suspicious, volatile salt of the earth type who doesn't suffer fools and suspects that things are not what they seem long before anyone else. She earned her final Oscar nomination for the part. The character is so memorable that it was recreated by Amy Sedaris in her offbeat comedy At Home with Amy Sedaris (2017-2020) five decades later. It was a loving tribute to a remarkable actress.
Marian Waldman as Mrs. Mac, Black Christmas (1974)
Comedy is the secret weapon of this iconic slasher, and perhaps no one exemplifies that better than Waldman, whose work as house mother Mrs. MacHenry, is an all-timer. This singularly foul-mouthed alcoholic (her nip bottles are hidden everywhere from the bookshelves to inside the toilet) watches over the girls of Pi Kappa Sig, little suspecting that a killer is stalking them in the attic. In a movie filled with comic relief, her interactions with James Edmond's stoic Mr. Harrison– whose daughter Claire is missing– are a highlight. In one amusing bit, she tries in vain to obscure a sexually explicit poster from his view. Her reams of quotable dialogue include, "These broads would fuck the Leaning Tower of Pisa if they could get up there!" Beyond the comedy, Waldman portrays Mrs. Mac as a fully lived-in personality, a woman whose life probably hasn't turned out the way she hoped– a small detail reveals that she and her sister were once popular singers– but who genuinely cares about the girls in her house.
Stephen Geoffreys as Evil Ed, Fright Night (1985)
The comic relief best friend is a stock character, but rarely has he been portrayed with the verve that Geoffreys brought to this fan favorite in the beloved horror comedy Fright Night. With priceless delivery, Geoffreys provides both laughter and necessary exposition– he tells his best friend, Charlie Brewster (William Ragsdale), all about vampires. He has the film's best line, "You're so cool, Brewster!" made indelible by the singularly unique way he says it. Geoffreys gives the character both a manic energy and a surprising amount of pathos. As a queer-coded character who falls under suave Jerry Dandridge's (Chris Sarandon) spell and ultimately meets a grisly fate, he is at the heart of the movie's homoerotic resonance. It's telling that the 2011 remake went in a completely different direction with its take on Evil Ed (played by Christopher Mintz-Plasse), obviously realizing there was no way to recapture lightning in a bottle.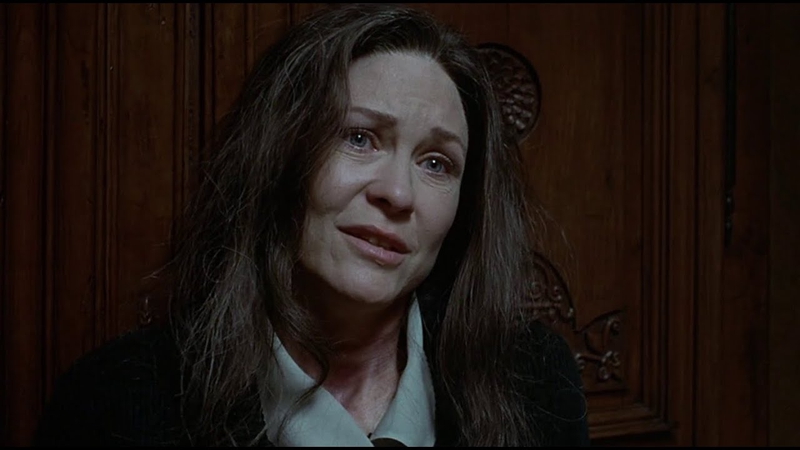 Dee Wallace as Patricia Bradley, The Frighteners (1996)
Fans could be forgiven for assuming Wallace's character was an innocent victim of circumstance in Peter Jackson's The Frighteners. Not only does the movie go out of its way to convince us of this, despite her teenage love affair with dead killer Johnny Bartlett (Jake Busey), but the actress was best known at the time for her good girl roles as reporter Karen White in The Howling and the mom in E.T. the Extraterrestrial. So when the last act reveals that she's a vicious killer still very much in league with the ghostly Bartlett, it pulls the rug out from under the audience in the best way possible. Wallace brilliantly switches from childlike innocence to bloodthirsty glee; in a movie filled with eye-popping visuals and state-of-the-art CGI, she might be the best special effect of all. Wallace's aptitude for villainy has been utilized far too little in the decades since The Frighteners, although Rob Zombie was smart enough to cast her as a demented witch in The Lords of Salem.
Parker Posey as Jennifer Jolie in Scream 3 (2000)
The troubled Scream 3 had many detractors at the time of its release, but one thing that everyone could agree on was Parker Posey. As gloriously neurotic actress Jennifer Jolie, who has played Gale Weathers (Courteney Cox) in three Stab movies but can't get the woman to return her phone calls, Posey is extraordinary and hysterical. Posey's experiences working on Christopher Guest's improv-heavy comedies paid off in both her impeccable comic timing and her chemistry with the rest of the cast, especially Cox. The scenes where the two Gales bump heads (and later team up) are some of the best in the film. Posey also has a nice bit of physical comedy in which she literally jumps into the arms of bodyguard Stone (Patrick Warburton). R.I.P. Jennifer Jolie. We could have watched you in seven more sequels.
Conchata Ferrell as Aunt Dorothy, Krampus (2015)
Humor and horror work in concert in Michael Dougherty's pitch-perfect Krampus, and the talented cast is an essential component. Veteran performer Ferrell is unforgettable and hilarious as Aunt Dorothy, the unwelcome relative Toni Collette's Sarah charitably describes as "a Goddamn nightmare." Dorothy is crass, insulting ("It looks like Martha Stewart threw up in here"), and rarely without a drink in her hand (a nod to Mrs. Mac?). She's also a bonafide badass who quickly assesses the severity of the situation, memorably observing, "I'm old enough to know when life is coming at you with his pants down." Scream Factory's recent "Naughty Cut" of the film included additional dialogue from Ferrell, a nice Christmas present for fans of her priceless performance.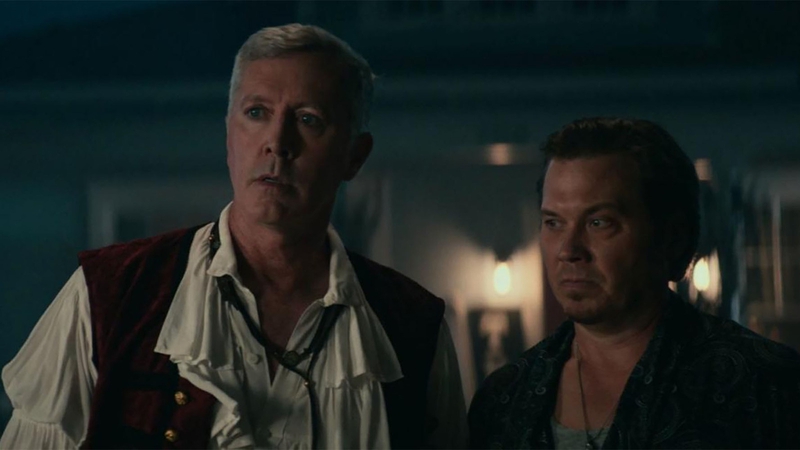 Scott MacArthur and Michael McDonald as Big John and Little John, Halloween Kills (2021)
The Big John and Little John duo were a controversial part of a controversial sequel, but I adored them. The gay owners of the Myers house are funny and endearing, smoking weed, spinning records, and scaring off bratty neighborhood children. They have the chemistry and believability of a long-term couple. Unfortunately, when Michael (James Jude Courteney) shows up, they are ill-prepared to survive his onslaught. (In hindsight, Big John's choice of a charcuterie knife was… not the best.) The eerie tableau Michael stages with their bodies, complete with Anne Murray's musical accompaniment, is tragic because they are such lovable characters. As the first queer characters in a Halloween film, they also have historic significance, regardless of how you feel about the representation or the quality of the movie itself. I'm not inclined to argue with anyone who (understandably) had issues with Halloween Kills, but I feel strongly that this double act deserves a second look.