The Latest
From
The Fango Free Press
Fresh out of Sundance and onto theater screens.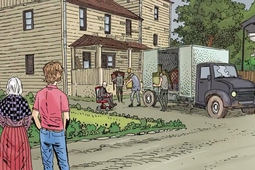 Dark Horse Comics is answering the age-old question: where do slashers go between killing sprees?
Re-examining the cult-classic video game in honor of the anticipated remake.
Musing on madness, reality and ratings.
The ambitious anthology series enters its penultimate season.
From INFINITY POOL to BLOOD, enough frights to last through Monday at least!
NOPE leads the pack, view the full list right here!
To the surprise of nobody and the delight of everybody.
The studio are dedicated to bringing 'edgy and unique' films to 'genre-hungry' fans.
Kyle Edward Ball in person, for one night only!