The Latest
From
The Fango Free Press
The long-awaited film adaptation of the popular video games is currently in production.
Second Sight Publishing is cooking up "southern fried horror."
Bad Robot and Appian Way have formed an adaptation alliance to bring the contract killer thriller to life.
The network's 'Anne Rice Universe' continues to expand.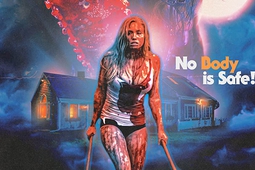 Become a Deadite and battle up to 40 players in groovy new free-for-all carnage.
The next entry in the HABIT director's monsterverse will hit the festival circuit later this year.
From KNOCK AT THE CABIN to INFINITY POOL... you must make a choice.
Get ready for a VR V-Day you'll never forget.
The director of WEREWOLVES WITHIN is lining up one helluva cast for his sci-fi horror film.