The Latest
From
The Fango Free Press
Prioritizing empathy over disgust.
From THE GREAT BRITISH BAKE OFF to a 4K release: It's a big week for Argento's buggy murder mystery.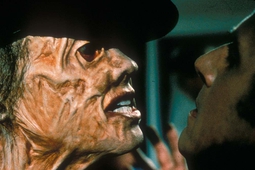 On the surface, it's a slasher riff on THE PHANTOM OF THE OPERA, but lurking deep in the air ducts of the mall (and pages of the original script)... it goes much deeper than that.
Our coverghoul is wreaking havoc in Woodsboro just in time for the hoildays.
Reader beware, you're in for a... comprehensive book featuring every GOOSEBUMPS cover ever created.
Source material, Steve Perry and Journey (yes, the band).