The Latest
From
The Fango Free Press
Hail Raatma! From WHAT WE DO IN THE SHADOWS to CHANNEL ZERO and beyond: how a background as a trained dancer set the stage for creature performance.
Chatting about the dark (but not bleak!) new holiday horror.
Creepy kid alert! SKINS' April Pearson uncovers a world of secrets in this brand new trailer.
GHOSTBUSTERS, Joe Bob & The Lone Stars, CAT 'O NINE TAILS and more!
CHUD, TALES FROM THE DARKSIDE, Christopher Lee, TERMINATOR and more!
More drag, filth, horror, and glamour is coming our way.
Take a dip in Deaf Club's savage sound bath
Russian horror thriller drilling into VOD.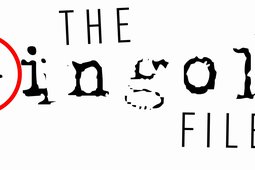 We've reached deep into our archives to uncover the long lost work of a FANGORIA legend.
Director Lauren Sick chats with Fango about her haunted holiday horror.