The Latest
From
The Fango Free Press
We've reached deep into our archives to uncover the long lost work of a FANGORIA legend.
Blumhouse's Ryan Turek and Jason Blum want to bring Jason Voorhees back to the big screen, but is that even possible?
A LEPRECHAUN marathon, R.L. Stine's ZOMBIE TOWN, and more!
The Halloween theme park was a New England cultural phenomenon.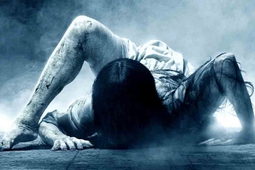 Scream Factory's three movie set will include all American movies in THE RING series.
HEBGBTV serves up '90s nostalgia and channel surfing hell.
In which the notorious McKamey Manor gets its very own documentary.
LATE NIGHT WITH THE DEVIL! WHEN EVIL LURKS! IT'S A WONDERFUL KNIFE! And more!