The Latest
From
The Fango Free Press
She walked down the street like a good girl should.
They had our curiosity. Now they have our attention.
New art by 100% Soft and Francesco Francavilla.
Vixen by Micheline Pitt, in collaboration with Warner Bros. Consumer Products, introduces the ultimate Pennywise novelty bag and more.
KANDISHA showcases some of the duo's most gruesome visuals to date.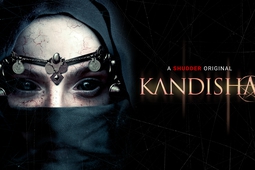 Best friends Amélie, Bintou and Morjana are summoning more than summer fun in this exclusive clip.
Rostislav Vaynshtok's short film premieres at Popcorn Fest August 15
Horror notables of Fantasia past and present share the formative films that messed them up!