Madeleine McGraw's scene-stealing performance in THE BLACK PHONE got us thinking about some of our favorite scene-stealers in horror.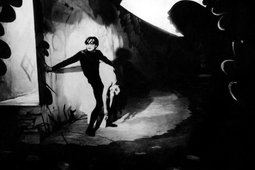 Genre historian, producer/director, and writer David J. Skal demonstrates how artful and transcendent nonfiction can be, treating the horror genre with the reverence it deserves.
From vomit bags to eye protectors, a collection of some of the zaniest marketing gimmicks in horror movie history.
Revisiting some of the most outlandish exploitation horror slogans.
Examining two of Stephen King's works and their adaptations through the lens of recovery.