The Foo Fighters and Gardner join forces for some good old fashioned beheadings, guts, and rock 'n roll.
Dave Grohl and the Foo Fighters are adding feature-length horror to their resume with STUDIO 666, which hits theaters next week.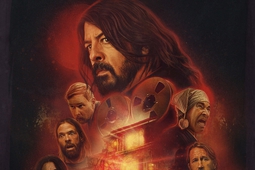 The Foo Fighters grapple with demonic forces on their journey to recording their tenth album.