Mike Flanagan's new Netflix series has a killer score from the Newton Brothers, and you can hear it now.
Composers David Wingo and Amman Abbasi walks us through their collaborative process on David Gordon Green's latest.
From VALHALLA to the PREDATOR universe.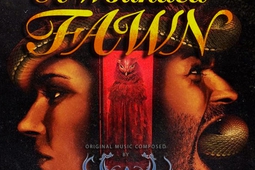 Composer VAAAL joins us to discuss creating a soundscape inspired by the deities of vengeance.
Chatting with HELLRAISER director David Bruckner and composer Ben Lovett.
Alamo and GroundUP Music artists team up to present silent classics reimagined.
In celebration of Varèse Sarabande's new limited-edition six-CD and four-LP set, we are taking you on a journey through the music of the first four films, (and giving you a peek at this sweet set).
Crafting a musical soundscape for the dark and dangerous world of noir.