PREY's physical release contains early footage for a pulse-pounding chase sequence.
Director Dan Trachtenberg's PREDATOR prequel got a lot of love from the Television Academy.
From VALHALLA to the PREDATOR universe.
The 1987 classic is closer to its latest installment than you might think.
"You are one…beautiful motherfucker?"
"Only in the hottest years this happens. And this year, it grows hot."
Dan Trachtenberg, Dakota Beavers and Amber Midthunder on creatures, severed heads, mud pits, and more.
The MPAA has confirmed that director Dan Trachtenberg's PREY has earned an R rating ahead of its release in August.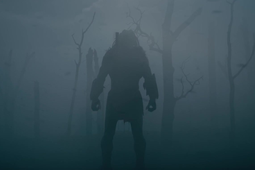 Comanche Nation vs Predator.
Dan Trachetenberg's PREDATOR prequel is taking a big swing. Where's the harm in that?
10 CLOVERFIELD director Dan Trachtenberg is taking us back 300 years.