Director Dan Trachtenberg's PREDATOR prequel got a lot of love from the Television Academy.
Weapon X crosses paths with the galaxy's deadliest hunter this fall.
Writer Ed Brisson continues his adventures while offering readers a fresh jumping-on point.
The 1987 classic is closer to its latest installment than you might think.
"Only in the hottest years this happens. And this year, it grows hot."
The MPAA has confirmed that director Dan Trachtenberg's PREY has earned an R rating ahead of its release in August.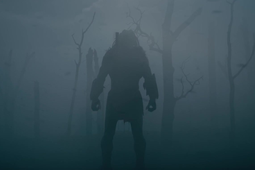 Comanche Nation vs Predator.
Dan Trachetenberg's PREDATOR prequel is taking a big swing. Where's the harm in that?
10 CLOVERFIELD director Dan Trachtenberg is taking us back 300 years.
More than a year after it was originally set to hit shelves, Marvel's PREDATOR #1 will finally arrive in July.
Welcome to the jungle, we've got thrills and monsters.