The kings of the monsters will face DC's biggest heroes in an epic crossover comic beginning in October.
From the original to the MonsterVerse, celebrating our favorite furry King.
The animated MonsterVerse series is set to hit arrive later this month.
Betty Gilpin and Benjamin Bratt star in the anime series, which premieres in June.
How a stop-motion pioneer (and other explorers) brought life to an iconic monster.
Disney+ is in the early stages of development on a new KING KONG TV show based on Merian C. Cooper's famous creation.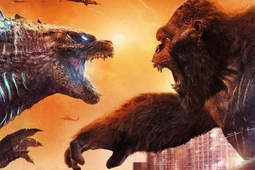 Dan Stevens has been cast in the untitled GODZILLA VS. KONG sequel, which is set to begin filming later this year.
Welcome to the jungle, we've got thrills and monsters.
An archive review from The Gingold Files.