We've got your first look at main cover art by Lukas Ketner and Francesco Francavilla's variant cover!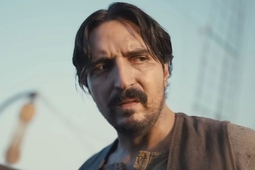 Plus: Monster kids, ill-fated characters, and genuine Dracula soil with Demeter's first mate.
Two silicone masks based on Dastmalchian's midnight monster hunter comic series are coming our way!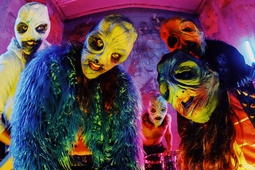 Ears will bleed, faces will melt. The squid people are here.
David Dastmalchian's comic now available as a four-issue miniseries collection.
The BIRD BOX and PRISONERS star has launched his own production company for character-driven genre projects.
Producer Roy Lee teases the upcoming horror flick LATE NIGHT WITH THE DEVIL starring David Dastmalchian.
It's 1977 and evil is being unleashed into living rooms across the nation, via a late night talk show.
A blood-splattered evening with presenters Harvey Guillén (WHAT WE DO IN THE SHADOWS), Bryan Fuller (HANNIBAL), Rachel True (HORROR NOIRE) and many more!
Director Rob Savage is tackling an adaptation of THE BOOGEYMAN for 20th Century Studios and Hulu with a stacked cast on board.
Volume 2 promises lots of blood-spattering fun.
On April 18, get ready for a star-studded affair.