A crucial part of going to Fantastic Fest is getting the hell away from Fantastic Fest for a minute. That's not a knock on the festival; it's a self-preservation tip. The hustle and routine of filing in and out of screenings, downloading what you've seen to friends, rinsing (often with booze) and repeating can take a toll, and sometimes you need a mental reset for the sake of variety and sanity.
And so it came to pass that the Fango crew and I headed offsite for a Sunday brunch to catch up with collaborators and friends. KINGCAST honcho Scott Wampler set it up, and soon a gang of us were enjoying mimosas and carbs under the sun at Easy Tiger on 7th Street in Austin. Brooklyn Horror Film Festival Programming Director Matt Barone put some upcoming films on my radar; Whirl Girl and all-around badass Dorina Arellano gave me some advice on how to handle online trolls; and Fango contributors Melissa Kay, Anya Stanley, Brian Collins and others ate, laughed, and felt goddamn normal for a couple hours. Some of us hadn't seen each other in two years; this was much needed.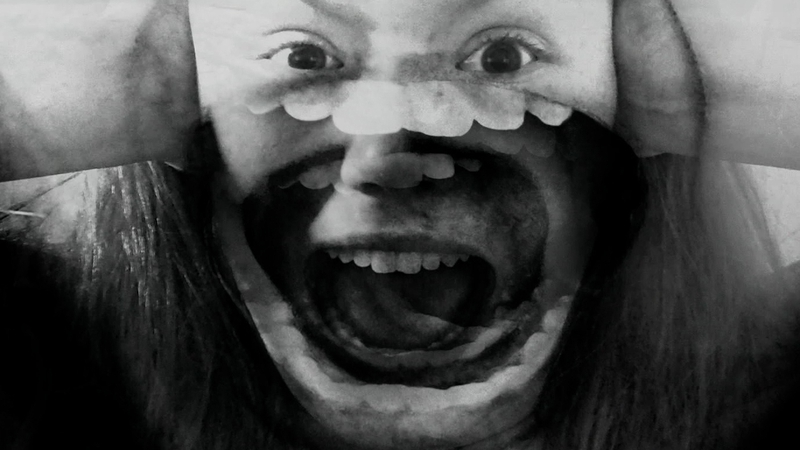 Back at the fest, I had a ticket for the rep screening of Eyes of Fire, but thanks to some helpful fest staff's efforts I did a last-minute switch. I headed into She Will, Charlotte Colbert's feature debut starring Alice Krige as Veronica Ghent, an actress whose ordered life is enduring the strain of a double mastectomy and the re-emergence of an old scandal (I'm being vague to avoid spoilers, not to diminish the past event she's forced to confront). After reading Fantastic Fest programmer Lisa Dreyer's article on She Will in the latest FANGORIA, I knew it was a must-see, and I was not wrong. It's reductive to call the film an angry, mournful, post-MeToo addition to the folk horror canon (which is exactly what I did on Twitter); it's a film that's beautiful to ingest, as Colbert's background as a visual artist communed with Clint Mansell's score to deliver a singular aesthetic. Lest my tweet make the film sound like a downer, rest assured She Will is also exhilarating and exhilarated, as Ghent rediscovers her inner strength and power during a spiritual nature retreat, reckoning with—and demanding a reckoning from—a society, a world, a universe that seems engineered toward snuffing her out. There's also a poignant, platonic cross-generational love story between Ghent and Desi (Kota Eberhardt), her nurse; and Malcolm McDowell is put to great use as a rakish filmmaker hiding something much darker behind his bullshit provocateur self-branding. (And all presented by Dario Argento!)
After the film I was pleased to witness the Fantastic Feud (think Family Feud but with movie trivia and drunk nerds), this year a dialed-down affair which nonetheless saw Bingo Hell director Gigi Saul Guerrero's team soundly destroyed by Danishka Esterhazy (the upcoming Slumber Party Massacre) and her teammates, which included Fango fam Heather Wixson and Brian Collins. There were no survivors.
But the hands-down coolest part of the evening was completely random and unplanned. Over at the Highball, I saw a familiar gentleman standing in the middle of the room, a blazer over a t-shirt, a can of Liquid Death (a sponsor this year) in his hand. It was Kerry O'Quinn, the co-founder and first publisher of FANGORIA. I'd met him once or twice before, but had no idea he would be visiting the fest, and clocking his face in that crowd was positively surreal. In a moment that I suspect will be a historic one, I was honored to introduce him to FANGORIA.com editor Angel Melanson. The past and the future; a meeting for which I was delighted to be... present. (See what I did there?)
Next: a meat-related field trip, and a remake.