Art the Clown is coming back to the big screen just in time for Halloween next year. Bloody Disgusting has announced that Terrifier 3 has officially locked down a release date. Mark your calendars for October 25, 2024, as the sequel to last year's Terrifier 2 will be hitting theaters across North America on that day. Plan accordingly.
Director Damien Leone is back for the follow-up, which we recently learned will be a Christmas movie, as unexpected as that may be. The teaser trailer for Terrifier 3 is currently attached to screenings of the re-release of Terrifier 2. Hopefully, it will be online for all of us to see sooner rather than later. In any event, Leone is wasting absolutely no time in capitalizing on the surprise success of his ultra-gory slasher sensation. Leone had this to say in a statement:
"Terrifier 2's remarkable success was driven not only by the insatiable appetite for new and thrilling horror icons like Art the Clown but also by its unparalleled theatrical release and marketing, along with its unyielding spirit. In a cinematic landscape where risk-taking is scarce, I will continue to push boundaries in Terrifier 3, and I can't wait for you to see what's in store for Art the Clown."
Brad Miska, Managing Director of Bloody Disgusting, had this to add:
"In the world of horror, Damien Leone's Terrifier franchise stands as a defiant embodiment of anti-Hollywood ethos. With an unwavering commitment to delivering precisely what the fans desire, Leone has crafted an entirely independent sequel. Terrifier 3 is going to have nastier kills, a bigger budget and an even crazier storyline."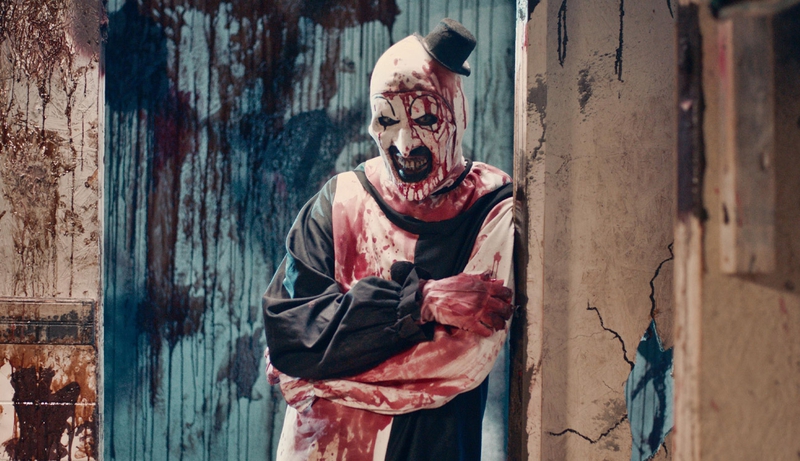 Plot details for the third installment are largely being kept under wraps but the announcement states that Art the Clown will "unleash chaos on the unsuspecting residents of Miles County as they peacefully drift off to sleep on Christmas Eve." No word yet on who will be joining the cast but it's a lock that David Howard Thornton will be back as Art.
The original Terrifier, released in 2016, was more of a cult success that was embraced by hardcore genre fans. Yet, last year's sequel ended up taking on a life of its own, finding unlikely mainstream success. Despite being extremely gory, extremely long, and unrated, the film took in more than $11 million at the box office against a mere $250,000 budget. But its cultural impact feels far greater than that single number. It feels like this franchise has truly taken on a life of its own, paving the way for what figures to be an even bigger hit next year. Leone is getting a bigger budget this time around. One can only imagine the kills he's going to cook up with the extra dough.
Look for Terrifier 3 in theaters on October 25, 2024.