Telluride Horror Show is celebrating its 14th year in operation next month, and boy have they put together one helluva lineup to mark the occasion. Some of the best horror films of year (including Demián Rugna's When Evil Lurks, which recently blew the roof off Fantastic Fest) will screen at the fest, guest stars will be in attendance, along with some films holding their first US screenings at the festival.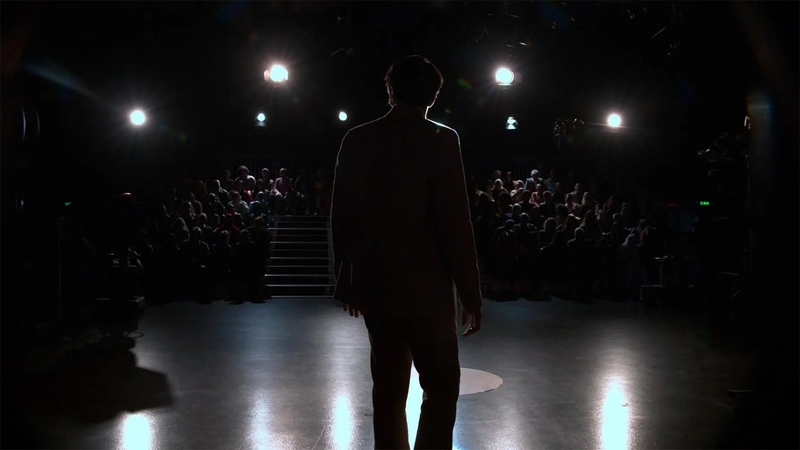 Let's see what the press release has to say for itself...
"The 2023 Telluride Horror Show will showcase a robust international slate of genre films, including 21 features and 35 shorts from 14 countries, with highly anticipated titles including IT'S A WONDERFUL KNIFE (Tyler MacIntyre), LATE NIGHT WITH THE DEVIL (Colin Cairnes, Cameron Cairnes), SUITABLE FLESH (Joe Lynch), THE ORIGIN (Andrew Cumming), THE SACRIFICE GAME (Jenn Wexler), WHERE THE DEVIL ROAMS (The Adams Family), and a special theatrical presentation of WHEN EVIL LURKS courtesy of IFC Films and Shudder.
As one of the largest-capacity genre film festivals in the world, Telluride Horror Show attracts the latest and best genre films from around the globe and attendees from all over the country for an incredible gathering of horror fans in the world-famous mountain resort town of Telluride. For three packed days, film fans experience an eclectic mix of horror, suspense, thriller, dark fantasy, science fiction and dark comedy in Telluride's unique theaters, with many of the films having one of their first US showings.
Writer and director Mickey Keating, a long-time alum of the festival, returns as this year's guest host. Creepy Campfire Tales, an opening night tradition of the Telluride Horror Show, will also return with fireside readings under the mountain stars from renowned genre authors Adam Cesare, Gabino Iglesias, and Jeremy Robert Johnson."
21 features and 35 shorts, all within three days! That's a jam-packed schedule, but festival director Ted Wilson sounds more than up to the task:
"This is a powerhouse line-up of horror, especially indie horror, which reigns supreme at the Telluride Horror Show. Tons of alumni, some returning to Telluride with their first-ever feature films, and tons of newcomers - we're excited to welcome them to high altitude. And thank you to the patient 1,000+ horror fans who have already made their plans to be at the Horror Show before we announce a single film. Your gamble paid off – this lineup of features, shorts, and guests is so worth the wait."
If you're interested in attending this year's Telluride Horror Show, you can see the full lineup over at their website, where you can also pick up a badge (side note: this festival has sold out of badges every year since 2018, so if you're planning to go, we'd recommend pulling the trigger sooner rather than later). Three days of horror in the mountains - what better way to spend a weekend in October?
Nothing further to report on Telluride Horror Show '23 at this time, but stay tuned for further updates as they roll in. This is shaping up to be one of Telluride Horror Show's best years ever!