This eerie Victorian-style mystery delivers horror, humor, and off-kilter, charming twists with monster hunters extraordinaire Professor Meinhardt, Mr. Knox, and Ms. Van Sloan. The trio is teaming up to slay spooky beings and investigate the uncanny. This adventure is the third installment in the series and works as a standalone story that builds on the characters' previous adventures, set outside both the Hellboy Universe and the Outerverse. This time they'll tackle a question that's haunted them for years: What happened to their friend and vampire slayer, James Falconspeare?
"Mr. Higgins Comes Home [the first installment in the series] was a silly little story that basically wrote itself, inspired by old movies both Warwick and I love," said Mignola. "I certainly didn't imagine it would lead to other things, but seeing Warwick take those couple of characters from the original and create a whole world around them has been a real joy. I hope he's having as much fun making these books as he appears to, because (now that I can just enjoy them as a reader) I never want him to stop."
Take a sneak peek inside before it hits the shelves: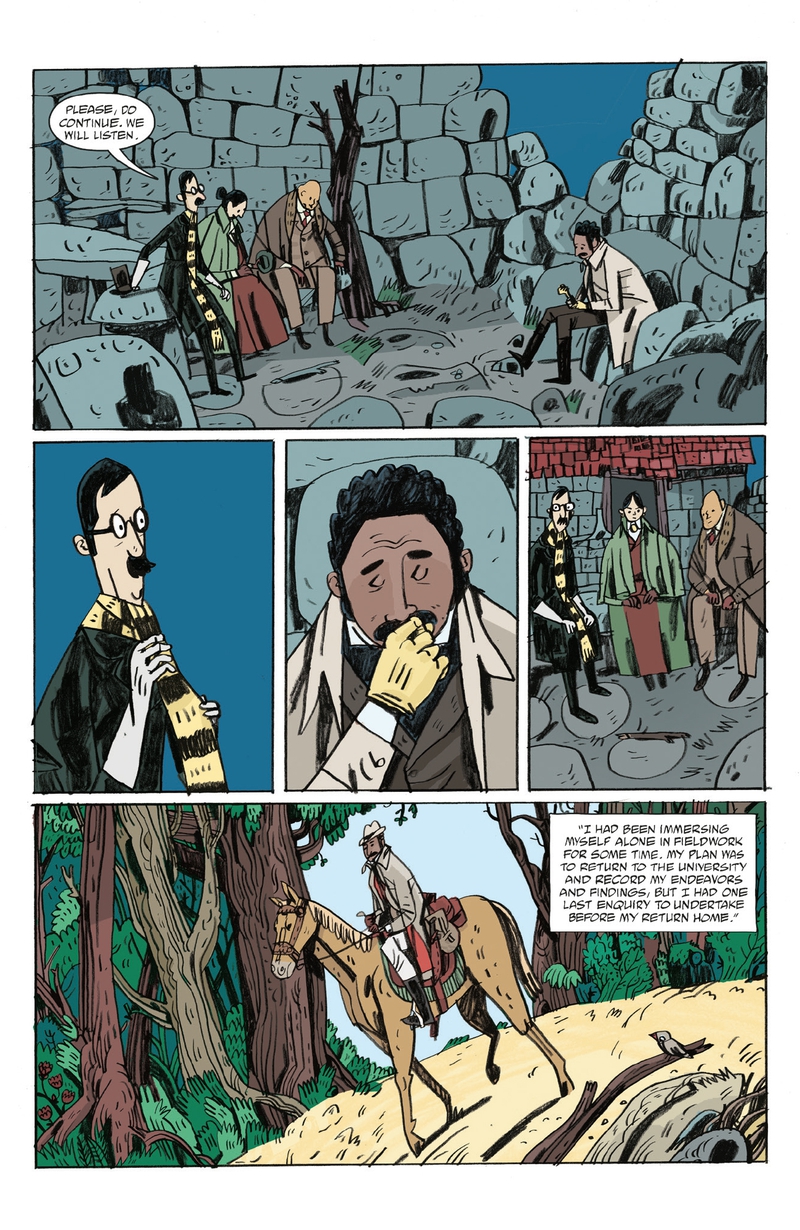 FALCONSPEARE will be on sale from Dark Horse Books in comic shops on January 12 and in bookstores on January 25, 2022.