A new graphic novel enlists an all-star group of creators to celebrate the fiftieth anniversary of THE NIGHT STALKER.
An original graphic novel featuring Mike Mignola and Warwick Johnson-Cadwell's characters Professor J.T. Meinhardt, Mr. Knox, and Ms. Mary Van Sloan.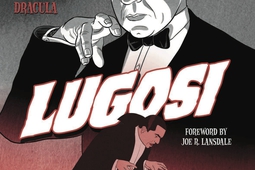 A graphic biography on the man behind the most iconic vampire in cinematic history, from award-winning cartoonist Koren Shadmi.