In 2020's Becky, Lulu Wilson faced off against a gang of escaped Neo-Nazi prisoners, led by the unexpected presence of Kevin James, who have invaded her family's idyllic lakeside home with murderous intent. Let's just say that didn't go so well for the Neo-Nazi trash. Now, Becky is back for a bloody sequel! Two years after the original's events, involving escaping a violent attack on her family, her dog is stolen and Becky has to hunt down the perpetrators like the dog-napping dregs they are. Don't fuck with the dog! Here's the official synopsis:
Two years after she escaped a violent attack on her family, Becky attempts to rebuild her life in the care of an older woman - a kindred spirit named Elena. But when a group known as the 'Noble Men' break into their home, attack them, and take her beloved dog, Diego, Becky must return to her old ways to protect herself and her loved ones.
We've got your exclusive first look at alternative poster art featuring Lulu Wilson and a message for all who dare to fuck around and find out. Let's take a look.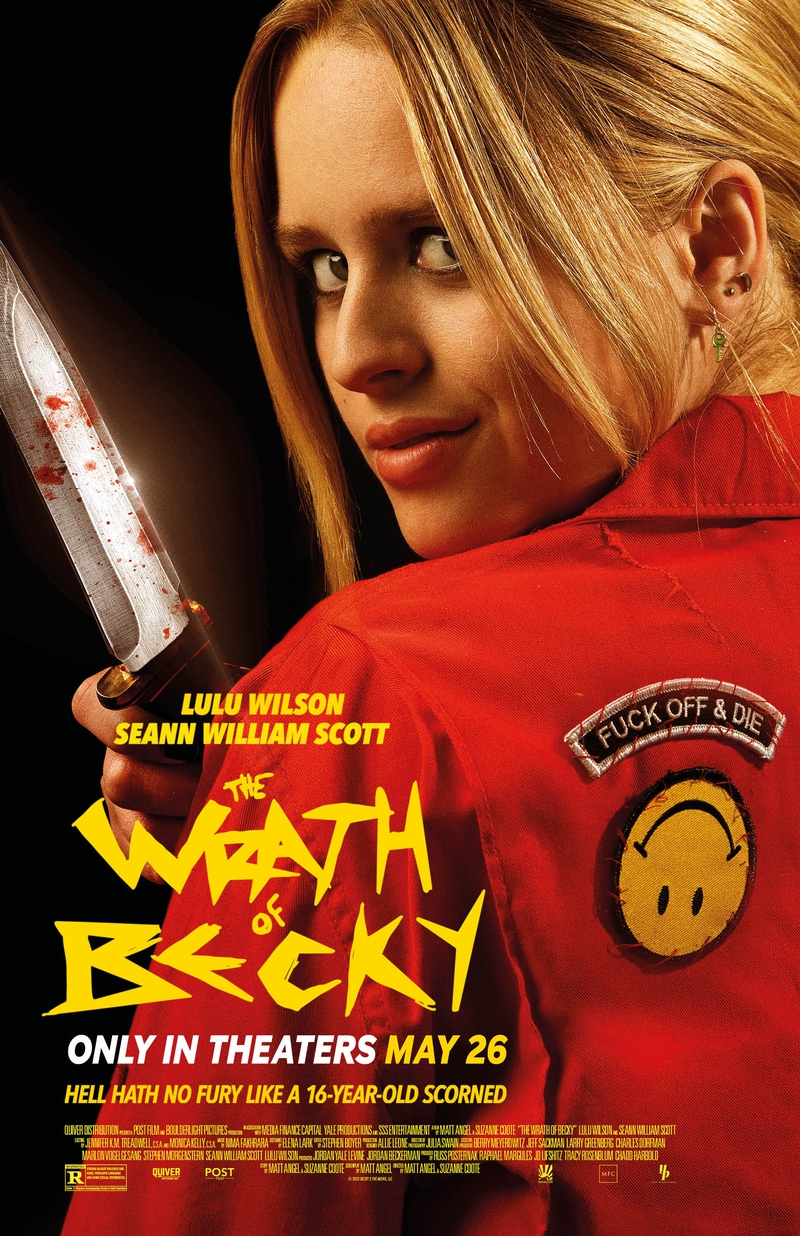 "Fuck off & die." We couldn't agree more, Becky! Lulu Wilson returns to the spotlight joined by Seann William Scott (stepping into the Big Bad role formerly filled by James), Matt Angel, Courtney Gains, Jill Larson, and the great Kate Siegel. Catch this wild ride exclusively in theaters on May 26th. Check out our exclusive SXSW interview with Lulu Wilson right here.