As was promised yesterday, the very first trailer for Matt Bettinelli-Olpin & Tyler Gillett's Scream VI arrived this morning. I could stand here jibber-jabbering away about it, or I can get the hell out of its way and just go directly to the teaser.
Let's do that.
As you can see, Scream VI is taking the action out of Woodsboro and onto the streets (and subways!) of New York City. This teaser is fairly light on plot details - it's only a minute long, merely an aperitif for the full trailer which surely won't be far behind - but it communicates the change in geography well, not to mention the inherent horror of Ghostface doing his thing on a packed subway car. We're into everything going on here!
Meanwhile, Paramount's still being tight-lipped about Scream VI's plot. We've known about the film taking place in NYC for some time now, but beyond that? We don't know much! The press release that accompanied this trailer isn't very forthcoming, either. It describes the plot thusly:
"Following the latest Ghostface killings, the four survivors leave Woodsboro behind and start a fresh chapter."
This time around, the cast includes Melissa Barrera, Jenna Ortega, Mason Gooding, Jasmin Savoy Brown, Dermot Mulroney, Samara Weaving, Tony Revolori and more. Neve Campbell won't be back this time around, but Courteney Cox will. Bettinelli-Olpin and Gillett are, of course, the directors of the franchise's previous installment (the simply-titled Scream), and - given how much we loved that movie - we're excited to have them back behind the camera. More, please!
And, finally, here's the film's first official poster: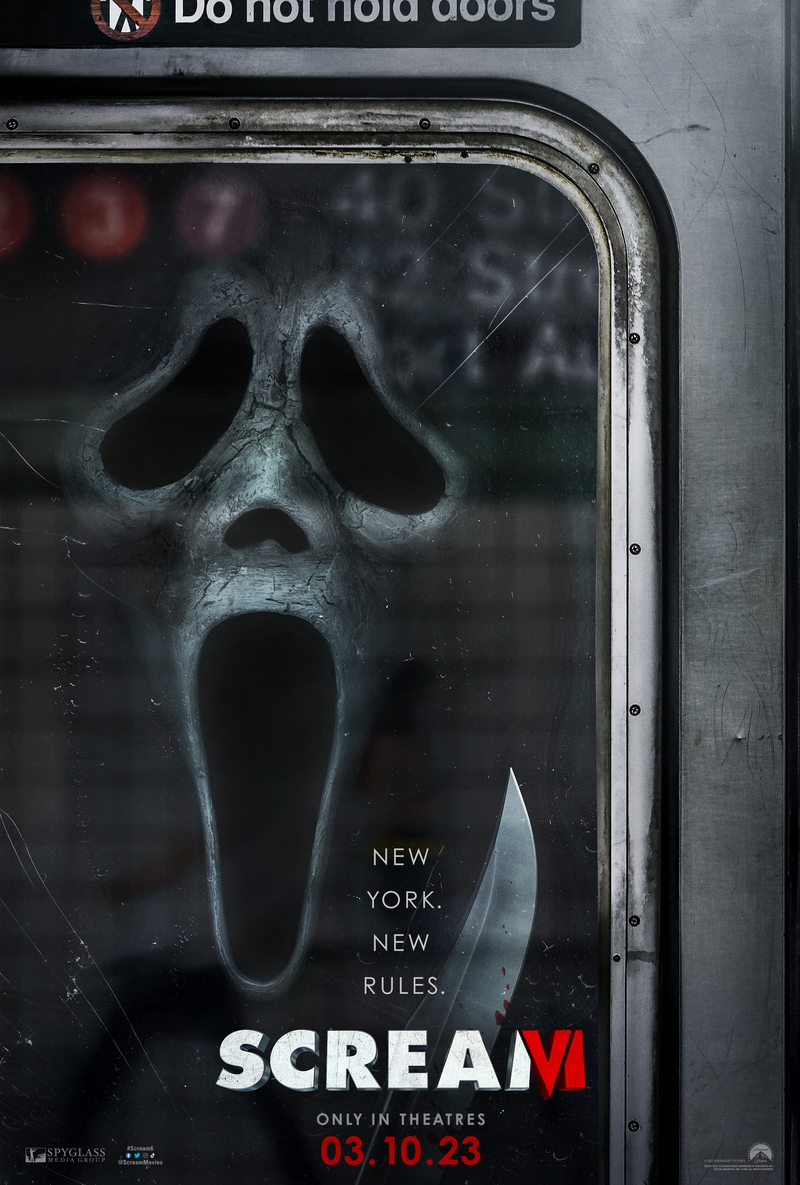 Nothing further to report on Scream VI at this time, but you can bet your ass we'll have plenty more coverage for you between now and the film's March 10th arrival in theaters. Stay tuned!