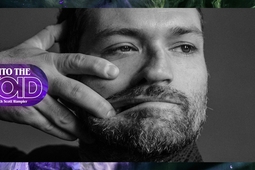 In which the director of SCARE ME and WEREWOLVES WITHIN goes Into The Void.
Prepare your voting thumbs.
We get the hot Beaverfield goss straight from the wolves' mouth(s)
Speaking with Harvey Guillén from the recent ensemble horror comedy.
The answer is everyone. Welcome to Beaverfield!
Josh Ruben's take on the Ubisoft VR game is getting a lot of attention. Take your first look!