Is TERRIFIER 2's Sienna Shaw this year's most influential final girl?
Writers Guy Busick and James Vanderbilt on toxic fandom, Wes Craven and elevated horror.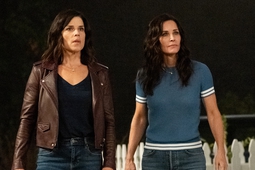 Ghostface slashed through the box office (naturally) and so it's back to Woodsboro we go!
Makeup FX artist Rick Pour walks us through the character covered in callbacks, plus other nods in the new film.
How SCREAM inspired a dream of running away to join the Circus of Horrors.