We are less than a year away from another SCREAM movie, take a look at the cast returning for the ride.
Writers Guy Busick and James Vanderbilt on toxic fandom, Wes Craven and elevated horror.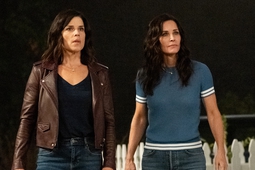 Ghostface slashed through the box office (naturally) and so it's back to Woodsboro we go!