The upcoming film has been plagued with issues behind the scenes and has gone through at least five writers.
Sony's latest Marvel Comics adaptation is set to begin filming soon.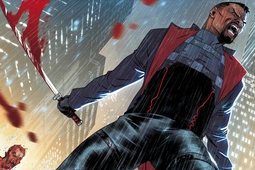 The Daywalker is starring front-and-center in a new title from writer Bryan Hill.
Writer Ed Brisson continues his adventures while offering readers a fresh jumping-on point.
LITTLE DEMON and PARKS AND RECREATION star Aubrey Plaza officially joins the Marvel Cinematic Universe in witchy fashion.
With Industrial Light & Magic VFX Supervisor Julian Foddy.
Mutants, expletives, buckets of blood, and the grittiest and tastiest of revenge plots.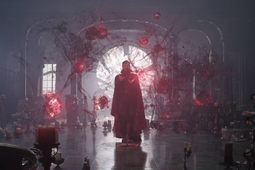 Marvel head Kevin Feige explains that they tried to inject a lot of Sam Raimi into the upcoming DOCTOR STRANGE IN THE MULTIVERSE OF MADNESS.
Oscar-winning composer Michael Giacchino is making his feature directorial debut with a Marvel Halloween special for Disney+.