The six-episode limited series premieres on Peacock Friday, October 13.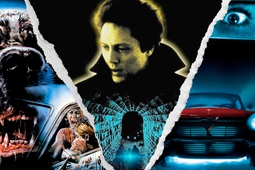 40 years ago, screens were rife with book-to-screen adaptations, and none fared better than the horror master's trifecta.
This September, two certified Carpenter Classics are headed back to the big screen.
A follow-up to Carpenter's previous collection of movie themes is en route, and it's fully loaded.
Restored and recreated FX from IN THE MOUTH OF MADNESS and THEY LIVE are on display in San Diego.
The director of THE THING can do his thing from the comfort of his home.
The horror master continues to be open to a return to the director's chair, assuming everything lines up just so.
John Carpenter and host Graham Skipper chat about the master of monsters... GODZILLA ahead of Shout Factory's marathon.
Enter for your chance to win monstrously good prizes.
It's hard to pick just three.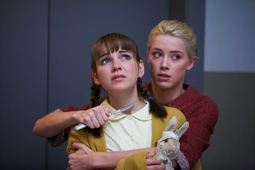 A recent interview with HALLOWEEN and THE THING director John Carpenter suggests he might be getting back in the director's chair.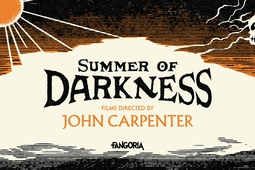 Celebrate the films of John Carpenter on the big screen.
HALLOWEEN KILLS, THE BIRD WITH THE CRYSTAL PLUMAGE and more!
Fulci, Carpenter, Kurtz and Crothers!