With one foot firmly "in the history of what HELLRAISER music sounds like, the other very much in a David Bruckner world."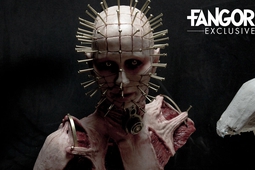 Dissecting the cenobites with the monster makers.
The preview for David Bruckner's reimagining gives you just a little less to imagine.
We opened it. She came. An experience beyond limits.
Our first peek at Jamie Clayton as the new Pinhead!