And according to reports, he'll be playing a Synth.
Production on the long-awaited series has started in Thailand without its SAG-AFTRA cast members.
Restored and recreated FX from IN THE MOUTH OF MADNESS and THEY LIVE are on display in San Diego.
Matthew Patrick Davis on bringing "The Mother" to life.
20 more in depth interviews with makeup masters Christopher Nelson, Phil Tippett, and more!
Behind the scenes of turning Radha Mitchell into a psychosexual demon from hell!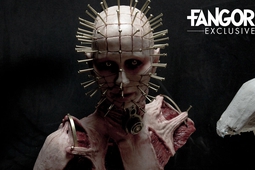 Dissecting the cenobites with the monster makers.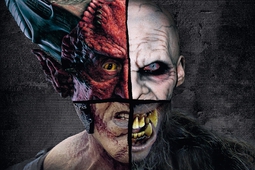 Oscar-winning make-up effects artist Howard Berger takes us on set for DAY OF THE DEAD in this advance sneak peek.
Noah Hawley's long-in-the-works ALIEN TV show is finally set to roll cameras next year and will bring the franchise to Earth.
FX is doubling down on WHAT WE DO IN THE SHADOWS ahead of the show's season 4 premiere next month.
Makeup and hair designer Sarah Rubano discusses all the Killer FX in Ti West's X.
The Foo Fighters and Gardner join forces for some good old fashioned beheadings, guts, and rock 'n roll.
Plus exclusive behind-the-scenes transformation photos!