Production designer Nick Bassett gives us a behind-the-scenes tour of creating an apartment complex from hell.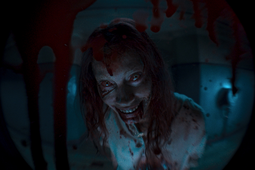 Warner Bros. has also announced when the film will arrive on Blu-ray.
On-screen sisters Alyssa Sutherland and Lily Sullivan are here!
Hey, New York! Get your tickets right here!
Plus more ahead of the SXSW premiere.
And more from Sam Raimi, Bruce Campbell and Rob Tapert ahead of their SXSW EVIL DEAD RISE premiere.
Bruce Campbell is still willing to voice Ash Williams, even if he won't play him on screen.
Director Lee Cronin promises lots of hardcore horror coming our way.
A brand new image from next year's EVIL DEAD RISE has surfaced, along with some new comments from director Lee Cronin.
Lee Cronin's addition to the franchise will hit theaters in April 21 2023.
As predicted, EVIL DEAD RISE shifts from HBO Max to a theatrical release.
According to Bruce Campbell, EVIL DEAD RISE test screenings have gone so well that a theatrical release may now be on the table.
Producer Sam Raimi offers some promising words about EVIL DEAD RISE, which is in the works for HBO Max.
The MPAA has handed down an R rating for the upcoming EVIL DEAD RISE, which is set to arrive on HBO Max this year.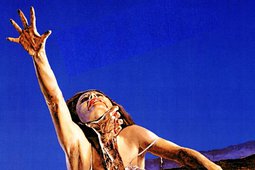 Almost four decades after the original!