This screening, we assure you, will be exquisite.
Director Manny Coto on DR. GIGGLES, Francis Ford Coppola on BRAM STOKER'S DRACULA, and more!
Exploring the fear of holes.
Celebrating Bernard Rose's iconic film 30 years later.
The star of Nia DaCosta's horror update discusses fear, modern folklore, and the reclamation of an icon.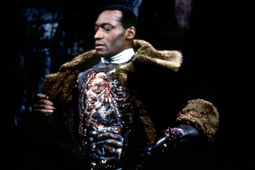 As we near the release of Nia DaCosta's CANDYMAN, Sean dives into some of the trickier aspects of its predecessor with comic creator William O. Tyler.
Candyman's the whole damn hive.