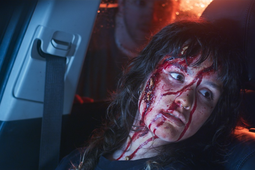 The 18-year-old director adds a queer festive horror to her impressive filmography.
Trans teen filmmaker Alice Maio Mackay is back with her sophomore feature.
The festive frightener will be the 18-year-old director's FIFTH feature.
Get your first look at Alice Maio Mackay's BAD GIRL BOOGEY ahead of Popcorn Frights premiere.