Have you heard? We've got a brand new, exclusive, free weekly webcomic on the site starting Wednesday, July 13. For twelve glorious weeks, we'll be bringing you a new chapter of Where Wolf, a graphic novel from creative team Rob Saucedo, Debora Lancianese and Jack Morelli. That's right, we're going extra hard for Werewolf Wednesdays all summer long.
Where Wolf is set in Texas, where something scary stalks the street, leaving a trail of corpses in its wake. Our only hope is Larry Chaney, a slacker reporter who can't hold a job, can't keep a girlfriend, and can't stop getting in the way of his own career. Larry must go undercover at a local furry convention if he has any hope of stopping the beast dead set on turning the gathered attendees into an all-you-can-eat buffet.
The webcomic is described as "a love letter to werewolf fans, with an irreverent bent that takes decades of lycanthropic lore to new heights and surprising places." We love an irreverent bent nearly as much as we love werewolves.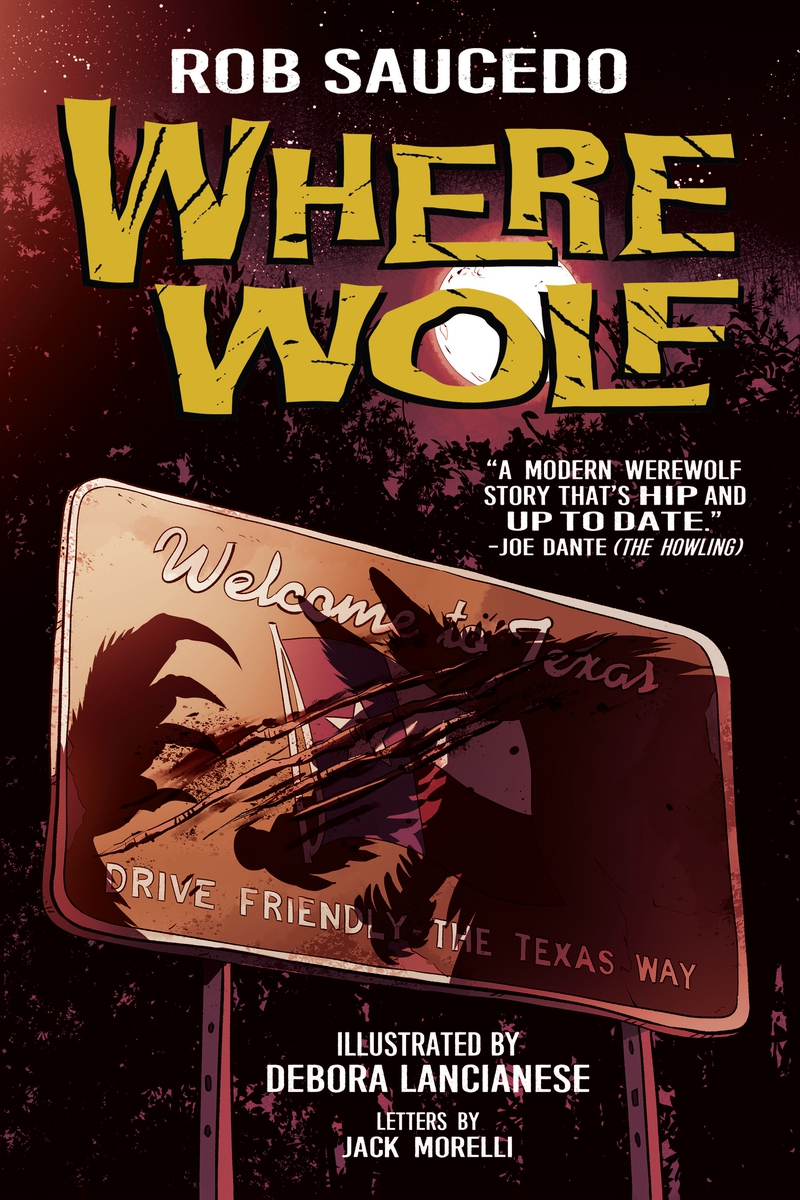 "Where Wolf  is a tribute to some of my favorite things – Kolchak: The Night Stalker, Gregory McDonald's Fletch novels and the weird idiosyncrasies found in small-town Texas life," says Where Wolf writer Rob Saucedo. "It's about werewolves but it's also about people's capacity to change and become better versions of themselves. I'm excited to be working with the legendary FANGORIA brand to introduce this very personal story to horror-loving audiences around the world."
Where Wolf has already been optioned for film, podcast, and television development by producers James Fino (The Freak Brothers for Tubi, Rick and Morty for Adult Swim) and Charles Horak (First Date for Magnolia Pictures), we are so excited to be the first to introduce you to this world and these characters, and so excited for the future of Where Wolf.
"I've long known Robert as a dyed-in-the-wool monster kid who knows his stuff, and his epic take on lycanthropic lore is hilarious, gory and touching in ways that will surprise readers," says Fangoria  editor-in-chief Phil Nobile Jr. "It's going to be THE summer read for fans of horror comics." Check out the official trailer below, and we'll see you bright and early tomorrow morning for chapter one.
Topics: