Just as last week's prophecy foretold, the first trailer for Rob Savage's The Boogeyman dropped during yesterday's NFC game. Maybe you weren't glued to your phone yesterday, though, or maybe you weren't watching the game. This post is for you folks (those of you who already caught the Boogeyman trailer are welcome to relive the magic)!
Very intriguing! We love this cast, we love all the screenwriters who had a hand in writing this one, and we certainly love Stephen King. It's clear, from both the trailer above and the film's already-released plot synopsis, that this version of The Boogeyman will be heavily expanding upon the material in King's original story (which is very short, indeed), and we're curious to see what they've come up with. This trailer's playing its cards fairly close to the vest.
Here's that plot synopsis, by the way:
"High school student Sadie Harper and her younger sister Sawyer are reeling from the recent death of their mother and aren't getting much support from their father, Will, a therapist who is dealing with his own pain. When a desperate patient unexpectedly shows up at their home seeking help, he leaves behind a terrifying supernatural entity that preys on families and feeds on the suffering of its victims."
Hey, look, they also dropped an official poster...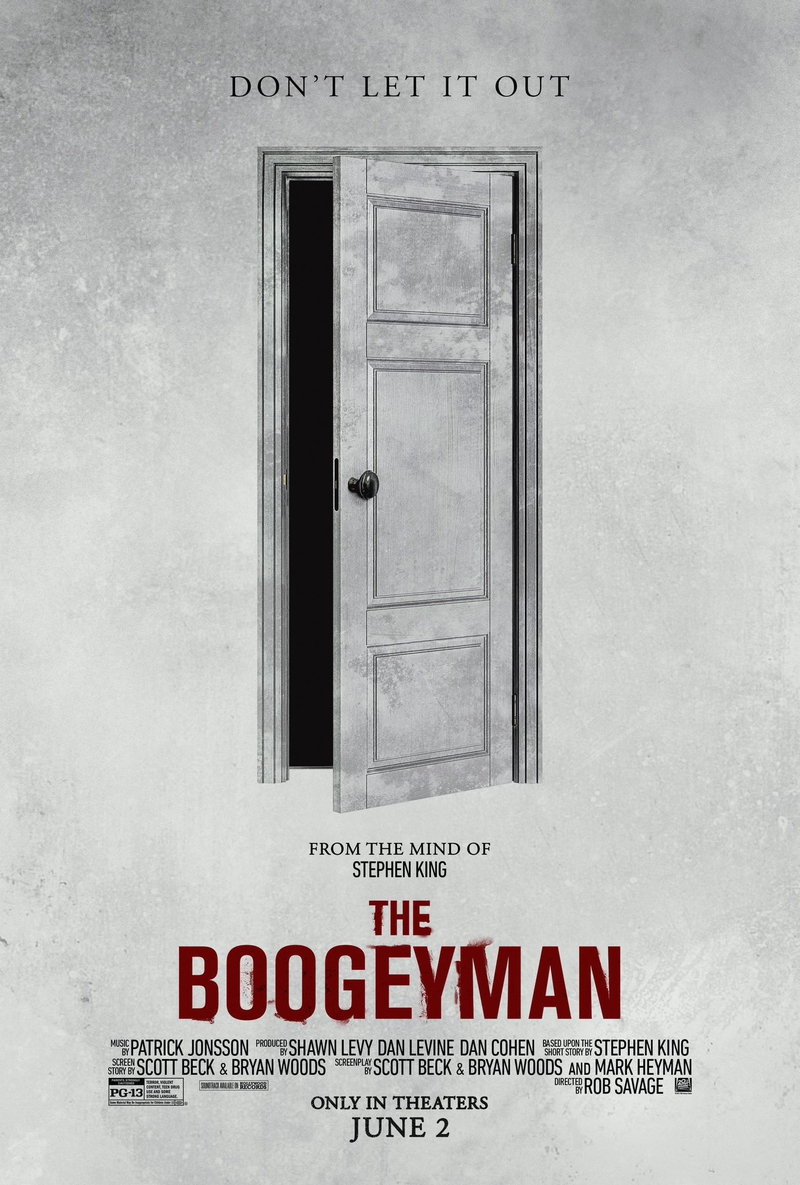 Rob Savage's The Boogeyman, starring Sophie Thatcher, Chris Messina, David Dastmalchian, Marin Ireland, Vivien Lyra Blair and Madison Hsu will hit theaters on June 2nd. That's a few months down the line, but word on the street suggests this one will be worth the wait. Stay tuned for further updates on The Boogeyman as they become available.