Sundance Film Festival today released their lineup for next year's event, including their legendary Midnights Selection, which has seen past premieres of Hereditary, The Babadook, Mandy and 2022's FRESH. The festival will take place in person in Park City, Salt Lake City, and the Sundance Resort, along with a selection of films available online across the country January 24–29, 2023.
2023's Midnight Selection is a veritable feast of genre cinema, including the new sci-fi thriller from Brandon Cronenberg. Check out the lineup and first look images here:
birth/rebirth / U.S.A. (Director and Screenwriter: Laura Moss, Screenwriter: Brendan J. O'Brien, Producers: Mali Elfman, David Grove Churchill Viste) — A single mother and a childless morgue technician are bound together by their relationship to a little girl they have reanimated from the dead. Cast: Marin Ireland, Judy Reyes, A.J. Lister, Breeda Wool. World Premiere. Fiction.
In My Mother's Skin / Philippines (Director and Screenwriter: Kenneth Dagatan, Producers: Bradley Liew, Bianca Balbuena, Huang Junxiang, Stefano Centini) — Stranded in the Philippines during World War II, a young girl finds that her duty to protect her dying mother is complicated by her misplaced trust in a beguiling, flesh-eating fairy. Cast: Beauty Gonzalez, Felicity Kyle Napuli, Jasmine Curtis-Smith, James Mavie Estrella, Angeli Bayani. World Premiere. Fiction. Available online.
Infinity Pool / Canada (Director and Screenwriter: Brandon Cronenberg, Producers: Karen Harnisch, Andrew Cividino, Christian Piovesan, Noah Segal, Rob Cotterill, Anita Juka) — James and Em are enjoying an all-inclusive beach vacation when a fatal accident exposes the resort's perverse subculture of hedonistic tourism, reckless violence, and surreal horrors. Cast: Alexander Skarsgård, Mia Goth, Cleopatra Coleman. World Premiere. Fiction.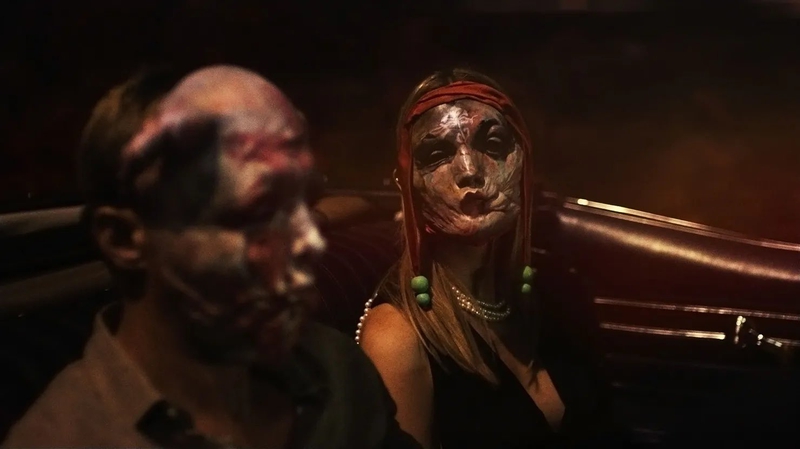 My Animal / Canada (Director: Jacqueline Castel, Screenwriter: Jae Matthews, Producers: Andrew Bronfman, Michael Solomon) — Heather, an outcast teenage goalie in a small northern town, falls for newcomer Jonny, an alluring but tormented figure skater. As their relationship deepens, Heather's growing desires clash with her darkest secret, forcing her to control the animal within. Cast: Bobbi Salvör Menuez, Amandla Stenberg, Stephen McHattie, Heidi von Palleske, Cory Lipman, Joe Apollonio. World Premiere. Fiction.
Onyx the Fortuitous and the Talisman of Souls / U.S.A. (Director, Screenwriter, and Producer: Andrew Bowser, Producers: Clark Baker, Michael Mobley, Olivia Taylor Dudley) — Onyx joins a group of fellow occultists to attend a dark ritual at the mansion of their idol, Bartok. Suspecting Bartok's nefarious intentions, Onyx is suddenly immersed in a world of monsters, mystery, and mayhem. Cast: Andrew Bowser, Olivia Taylor Dudley, Jeffrey Combs, Ralph Ineson, Rivkah Reyes, T.C. Carson. World Premiere. Fiction. Available online.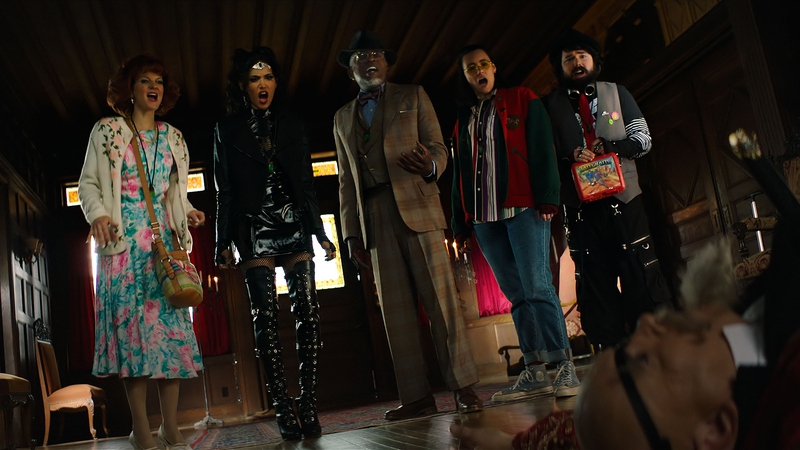 Polite Society / U.K. (Director and Screenwriter: Nida Manzoor, Producers: Tim Bevan, Eric Fellner, Olivier Kaempfer, John Pocock) — Aspiring martial artist Ria Khan believes she must save her older sister, Lena, from her impending marriage. With the help of her friends, Ria attempts to pull off the most ambitious of all wedding heists in the name of independence and sisterhood. Cast: Priya Kansara, Ritu Arya, Nimra Bucha, Akshay Khanna, Seraphina Beh, Ella Bruccoleri. World Premiere. Fiction.
Run Rabbit Run / Australia (Director: Daina Reid, Screenwriter: Hannah Kent, Producers: Sarah Shaw, Anna McLeish) — As a fertility doctor, Sarah has a firm understanding of the cycle of life. However, when she is forced to make sense of the increasingly strange behavior of her young daughter, Sarah must challenge her own beliefs and confront a ghost from her past. Cast: Sarah Snook, Lily LaTorre, Damon Herriman, Greta Scacchi. World Premiere. Fiction. Available online.
Talk to Me / Australia (Director and Screenwriter: Danny Philippou, Director: Michael Philippou, Screenwriter: Bill Hinzman, Producers: Samantha Jennings, Kristina Ceyton) — When a group of friends discover how to conjure spirits using an ancient embalmed hand, they become hooked on the new thrill. Until one of them goes too far and opens the door to the spirit world. Cast: Sophie Wilde, Miranda Otto, Alexandra Jensen, Joe Bird, Zoe Terakes, Otis Dhanji. International Premiere. Fiction.
That 2023 watchlist is already shaping up nicely, huh? Let us know which feature you're most excited for!
Topics: