Panic Fest descends on Kansas City this weekend, the lineup is stacked and Joe Lynch is hyped. The festival runs April 13-April 23. If you can't make it to Kansas City, fret not! The fest has kept their hybrid option in play, and as a result, you can watch many of these films from the comfort of your own couch. Panic Fest ambassador Joe Lynch stopped by to talk about some of this year's highlights, check it out and get your tickets right here.
---
Why should we be excited about Panic Fest?
Because it's friggin Panic Fest!! Honestly, it's one of my favorite film festivals out there for more reasons than I have fingers and toes. But mainly, I can highlight the fact that the programming these sickos plan, even aside from Panic Fest at their theater The Screenland Armour (which is one of my favorite theaters in the US), is a wonderful blend of new and retro that a movie freak like myself loves. They know their shit, and it shows.
But Panic Fest itself, over the years, has earned the reputation it deserves as a truly genre-friendly festival that highlights new voices in film, as well as repertory screenings of films that deserve more of that communal theatrical experience I grew up with. It's the kind of crowd, as a filmmaker, you WANT to show your twisted tales to and know it's going to be received passionately by people who get it. As a fan who loves going to theaters like the New Beverly Cinema in LA to see older films with an appreciative crowd, Panic Fest gathers the kinds of audience I wanna hang out with before and after to discuss moments and scenes and then scream, laugh and cheer with them during the movie. It's just a perfect blend of genre fans on both sides of the box office who truly love genre fare and will be game for anything. Combine all that, and you have the kind of community, venue, and event that makes many, including myself, come back again and again.
Plus, the morons keep inviting me back anyway to show weird-ass movies like Hardware and Surf 2, the kind we usually enjoy at home on a Friday night with a few beers and good company like an old-fashioned sleepover…so that's a plus!
What are some of the highlights this year?
Well, aside from my secret screening this year (hopefully they don't run us out of Kansas City with torches and pitchforks when we reveal it. Sorry in advance!) and the special retro screening of the Unrated cut of Stuart Gordon's From Beyond with Dame Barbara Crampton that I'm moderating, there's almost TOO many great titles to choose from. Good problems to have, right?
Now, I'm biased because he's like my sexier brother, but I'm excited to see Ted Geoghegan's Brooklyn 45 on the big screen, finally! And Spider One and Krsy Fox's Bury The Bride is a must-see after they decimated the KC crowd last year with Allegoria. But again, every DAY has something I'm dying to see…John Pata's sick-looking Black Mold and Ariel Vida's trippy Trim Season to Laurence Vannicelli's Mother, May I? and Franklin Ritch's The Artifice Girl - that trailer is crazy - are all on my radar and should get some great receptions with the KC crowd. Again, just too many titles to choose from, AND they just opened a video store-themed bar in the basement? I may never leave. To quote a wise man, "If we're not back by dawn…call the president".
Also, don't forget the shorts! Adam, Tim, and the programmers really do an amazing job culling and curating a wonderful blend of short films from filmmakers all over, and there's a bunch of shorts playing all weekend. Definitely check those out and say you saw that filmmaker way back when!
And of course, Evil Dead Rise is playing but…well, they put the Secret Screening on at the same time Friday night. So actually, FUCK Panic Fest, you guys suck! (Im kidding, I already got my tickets for Rise next week.)
Obviously in person is a whole ass magical experience, but the option to still get some of these films out there in front of audiences even for folks who can't attend, has to be kind of a game-changer in the world of indies, especially.
I think the virtual/hybrid side of film festivals was a necessity during the Pandemic, and for many, it was considered a bit of a bummer. But I think the upside is that despite not allowing the filmmakers to experience everyone watching their film at the same time right as it unfolds, many times for the first time, they still get their voices heard by many who would love it still just getting the chance at all. Now I think it's an essential part of the festival-going experience, and Team Panic champions that.
It's a testament to the Panic Fest programmers and their great taste in genre curation, and it's an excellent way for fans worldwide who can't celebrate these movies with us also to experience it and be part of it the discourse.
Anything else exciting to share?
Well, there's some good news coming about my new film Suitable Flesh, which stars Heather Graham, our mutual friend Barbara (who also produced), Judah Lewis from The Babysitter, Jonathon Schaech and Bruce Davison. It's based on the HP Lovecraft story The Thing On The Doorstep, and it's a love letter to cinematic provocateurs like De Palma, Verhoeven, and of course, our dearly departed friend Stuart Gordon, who was originally tapped to direct. I'm really excited to finish that now as we're this close to completing it, and excited to share more with Fango and the fans VERY soon!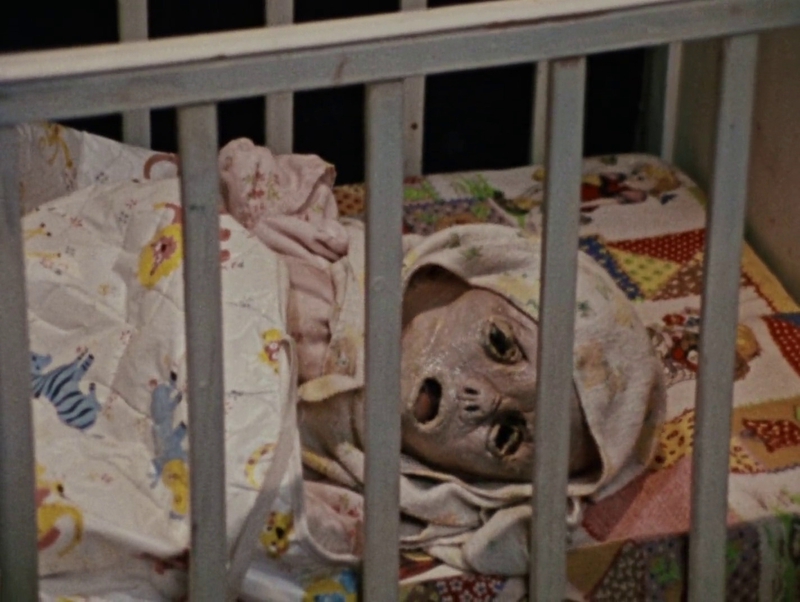 Oh! And if you're in the Los Angeles area in May, I'm working with the great video store CineFileon a special month of screening some crazy flicks. It's called "'80s NYC SleazeCore Summer Screening Series," and each Monday at 8 pm we're showing a lesser-screened genre gem, including Abel Ferrara's Fear City, Susan Seidelman's Smithereens, Buddy Giovinazzo's Combat Shock and finally, Jim Glickenhaus's The Exterminator. If you're in LA, please come out to my favorite video store and watch some f'd up, punk rock flicks with us! I love doing these because, well, I love movies and sharing them with others, too, so this is what I live for. That and good movie popcorn.