If you're not subscribed to an endless number of streaming platforms, fret not! You don't have to play to play. We've got you covered with tons of streaming horror you can watch for free this month. And we're not talking about weird under-the-radar gems (though we do love us some found on streaming oddities). These include tried and true beloved classics like Chopping Mall and Army of Darkness and modern classics like Seed of Chucky. There are over 65 titles below, and they're all available for free. Don't take our word for it, check out the full streaming list below for Tubi, Pluto TV, Crackle, Redbox, and Freevee, and get your November watchlist going!
Pluto TV
Make sure you catch our weekly tiple feature Terror Tuesdays, streaming on Pluto TV. The fist seven Saw movies are also hitting the platform, so you can spend some quality time with Jigsaw.
10 Cloverfield Lane
The Cabin in the Woods
Saw
SAW II
SAW III
SAW IV
SAW V
SAW VI
SAW VII
Seven
Silent Hill
Crackle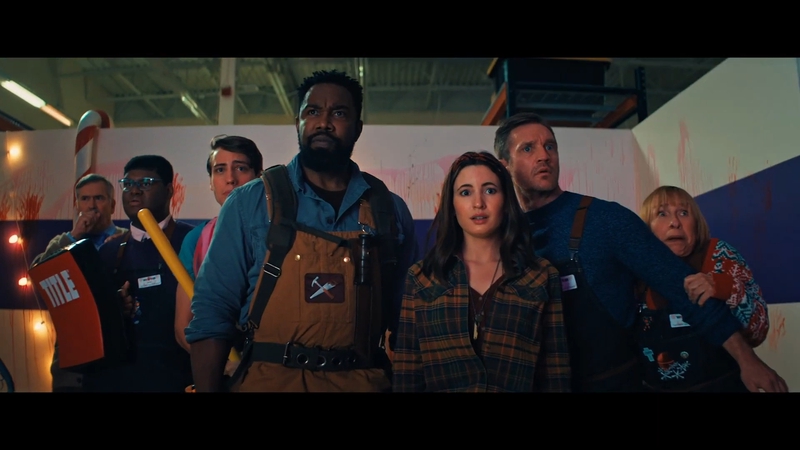 Black Friday and Chopping Mall would make for a killer double feature, don't you think?
(Starting 11/1)
Black Friday
The Children
Chopping Mall
The Delivered
Havenhurst
Howl (2015)
Prom Night
Rampant
Shrooms
Sleepaway Camp
When A Stranger Calls (1979)
(Starting 11/16)
Apartment 143
Satanic
Redbox
(Starting 11/1)
An Accidental Zombie Named Ted
Apartment 143
Black Friday
Dead By Midnight: Y2KILL
Fear Pharm 2
Ghost Master
Ginger Snaps
Halloween (1978)
The Night Eats the World
Red 11
Severance
Storage 24
(Starting 11/17)
The Blood Lands
Tubi
Annabelle: Creation
Army Of Darkness
Bride Of Chucky
The Cabin In The Woods
Candyman (1992)
Child's Play 2
Child's Play 3
Cult Of Chucky
Curse Of Chucky
Drag Me To Hell
From Hell
Ghost Rider (2007)
Ghost Rider Spirit Of Vengeance
Halloween II
Halloween III: Season Of The Witch
The Hills Have Eyes
Jason X
Joy Ride
Mama
Misery
Pan's Labyrinth
Queen Of The Damned
Scream 4
Seed Of Chucky
Silent Hill
The Thing (2011)
The Thing (1982)
Unfriended
Freevee
Evil Dead
Species: The Awakening