Fresh off the horror movie So Vam, 17-year-old transgender filmmaker Alice Maio Mackay is back. This time Mackay is tackling the slasher genre with Bad Girl Boogey which will be premiering at the Popcorn Frights Film Festival in Florida this month. "Such an honor to be premiering Bad Girl Boogey at this festival, alongside such an amazing line-up. Bad Girl Boogey is a culmination of hard work and dedication by all involved. I'm so proud to be presenting a film that is so authentically queer on screen and behind the scenes. While also hopefully being a gory, gritty, and sometimes fun take of the slasher sub-genre," says Mackay.
Check out the official synopsis and exclusive trailer below:
One Halloween, blood was shed by the wearer of a parasitic mask cursed with black magic and bigotry. Sixteen years later, when Angel's best friend is slaughtered by a killer with the same mask, they must overcome their personal struggles, fight their fear, and find the masked killer before he, or it, slaughters everyone they hold dear.
Bad Girl Boogey subverts the slasher subgenre "into a powerful and resonant allegory for the struggles of the LGBTQ+ community, and all of those who are hated and outcast." Popcorn Frights Film Festival will be taking place August 11-21 in Fort Lauderdale, South Beach and virtually within the United States.

Bad Girl Boogey will have its World Premiere at Popcorn Frights Film Festival on Sunday, August 21 at 3pm in The ALTER Screening Room at the O Cinema South Beach. Bad Girl Boogey will also be available virtually within the United States. And now, enjoy an exclusive sneak peak at some images from Alice Maio Mackay's Bad Girl Boogey.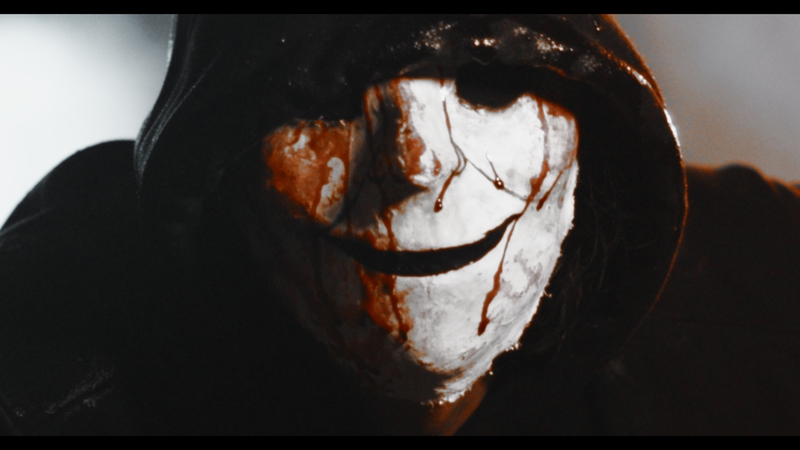 Get your tickets here. Popcorn Frights in-theater all-access badges are also available as well as virtual passes, so you can attend the festival from wherever you are! You can read more about Alice Maio Mackay and So Vam in the new FANGORIA issue #16.