In honor of the release of the incredible new Australian horror film Talk To Me, here are the scary Australian movies that are the most highly rated by film critics. Australian horror can be brutal or subtle, but it has a flair all its own.
1. The Babadook (2014)
Jennifer Kent's film The Babadook caused a sensation all around the world even though it was not as successful in Australia when it was released. It was Kent's first feature and wowed the critics. Director William Friedkin said, "I've never seen a more terrifying film." It is so ingrained in the minds of the public that the film even has a meme still in circulation, a still of child actor Noah Wiseman having a tantrum.
2. The Loved Ones (2009)
Another first feature film from Sean Byrne is the second most critically praised Australian horror film. The Loved Ones tells the story of a disturbed young woman, Lola, who tortures the boy, Brent, who turns down her invitation to the prom with the help of her insane father, Eric. Lola and Eric decorated their home as a demented prom with Lola as the prom queen.
3. Relic (2020)
Natalie Erika James' film Relic is remarkably another feature debut of a film director. Emily Mortimer, Robyn Nevin, and Bella Heathcote star as three generations of a family that have to deal with the dementia of their grandmother, which seems to grow into a more significant danger that permeates the family home.
4. Bloody Hell (2020)
Sadly, Bloody Hell isn't as well known as it should be, but it is highly rated by critics. This Australian film about an American veteran who talks to himself and ends up fighting a family of cannibals in Finland who kidnap unwary travelers has to be seen to be believed. It's intense and hilarious. Written by Robert Benjamin and directed by
Alister Grierson, it stars Ben O'Toole in a highly charismatic performance. It is one of my personal favorites.
5. Hounds of Love (2016)
6. Cargo (2017)
Cargo is a more thoughtful version of the zombie apocalypse story. A man, Andy Rose, played by Martin Freeman, desperately tries to find someone to care for his infant child after he has been bitten by his wife. Andy knows that he only has a short time before the virus turns him into a zombie as well.
7. The Snowtown Murders (2011)
The Snowtown Murders is the feature directorial debut of director Justin Kurzel. It is based on the real-life case of the Snowtown murders. Highly rated by critics, it is a bleak film that stuns its viewers with the characters' cruelty. Technically it is called a biographical crime drama. The realistic terror contained in the movie is unmistakably in the horror genre.
8. Little Monsters (2019)
This musical comedy post Apocalyptic action horror comedy has a little bit of a lighter touch than most other films here. Little Monsters stars Lupita Nyong'o as the lovely and musically talented Miss Caroline. She also fiercely protects the children under her care when the zombies start running wild during a school trip. Dave, played by Alexander England, is an irresponsible former musician and chaperone on the school trip. The two fight to escape from the zombies with the children before the government deploys a weapon to contain the outbreak that would kill them too.
9. Killing Ground (2016)
Damien Power wrote and directed Killing Ground, another debut feature film on this list. The story of two groups of campers who run afoul of murderous locals is savage and not told in chronological order. It stars Harriet Dyer, Ian Meadows, and Aaron Pedersen.
10. Next of Kin (1982)
Next of Kin, directed by Tony Williams, was made in 1982 and is the story of a woman, Linda Stevens, played by Jackie Kerin, who inherits a family home from her mother that has become a retirement community. Linda starts feeling like she is being watched, and community members start turning up dead when she discovers the secret in her family.
11. Storm Warning (2007)
Storm Warning was directed by the same director, Jamie Blanks, who directed the American cult favorites, Urban Legend and Valentine. The film is about an Australian man and his wife, who is French, who must fight to survive when attacked by the murderous residents of an old and dilapidated farm.
12. Lake Mungo (2008)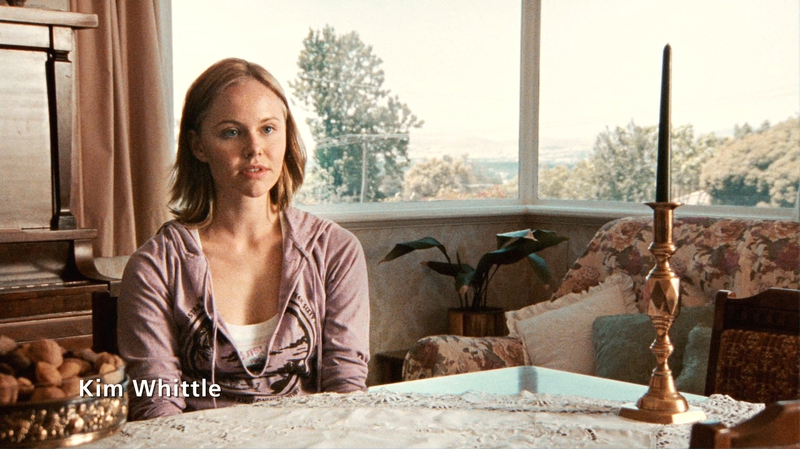 Lake Mungo is the haunting found footage film that has become a cult favorite. A family whose daughter drowned comes to believe that she may have had premonitions of her own death and that her ghost haunts the nearby lake. They find out secrets that she had and believe that her specter has moved on as they move out of their home, but has it? This one also landed on our list 15 Of The Scariest Found Footage Films After The Blair Witch Project.
13. Road Games (1981)
Road Games, directed by Richard Franklin, stars Stacy Keach as a truck driver and Jamie Lee Curtis as a hitchhiker in rural Australia, who suspect that a particularly gruesome serial killer may be at work on the road. While the film stars American actors is was created by Australians and filmed in the country. It is another film that is a favorite of dyed-in-the-wool horror fans.
14. Rogue (2007)
Rogue is the film that the giant crocodile fans have been waiting for. Michael Vartan, Radha Mitchell, and Sam Worthington star in this film that is based on an actual giant saltwater crocodile, called Sweetheart, that didn't actually eat anyone but did attack boats in the 1970s.
15. Wyrmwood: Apocalypse (2021)
Wyrmwood: Apocalypse is the sequel to Wyrmwood and is a distinctly Australian version of the zombie apocalypse where all flammable fuels no longer work but zombies breathe and bleed fuel. In Wyrmwood: Apocalypse, a soldier is on a mission to find survivors for the Surgeon General to experiment on to find a cure for the zombie plague.
Talk To Me is now in theaters. Check out our interview with directors Danny and Michael Phillippou, and find more Talk To Me in FANGORIA Volume 1 Issue #20 on newsstands now.