Horror films are a prevalent genre; people love paying to be afraid, at least for a few hours, anyway. With the sheer number of horror movies released each year, it's understandable that some decent flicks fall below the radar. Here are some less-heralded scary films that deserve a second look.
1. Sisters (1972)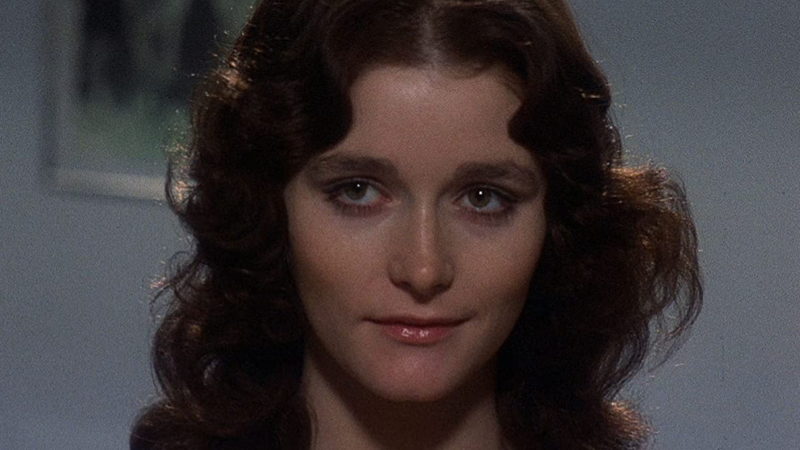 Brian De Palma directed this horror film designed to mess with your mind. Formerly conjoined twin sisters become entwined in murder and coverup, all while being pursued by a news reporter determined to reveal the truth. There are enough surprise twists to keep even the most ardent horror fan gripped to their seats.
2. Burnt Offerings (1976)
This movie takes the haunted house trope and turns it on its head. When the Rolf family moves into a dilapidated mansion as their summer home, they slowly realize that the house has a life force and is feeding off their energy. The surprise ending will leave you shaken for a while.
3. The Changeling (1980)
In another haunted house film, a music composer moves into an abandoned mansion after losing his wife and daughter in a traffic accident. He soon begins to experience supernatural occurrences and holds a séance that helps him discover why his house is haunted.
4. Ghost Story (1981)
Based on Peter Straub's 1979 novel, four older men who make up a storytelling group called the Chowder Society find themselves literally and figuratively haunted by an enigmatic woman from their past who mysteriously disappeared.
After members of the Society and the son of a group member inexplicably die, a horrific secret long held by the surviving members is brought to light.
5. Dr. Giggles (1992)
An evil dentist performing unauthorized surgeries on his patients is killed after his crimes have been unearthed. He left behind his namesake son to pick up where he left off. Dr. Giggles is named as such because of his maniacal laughter. This movie may do the trick if you aren't apprehensive about visiting the dentist.
6. Tales From the Crypt Presents: Demon Knight (1995)
The first movie spun off from the popular HBO series Tales From the Crypt, follows a group of strangers taking refuge inside a former church, with demons on the outside, led by lead demon Billy Zane, trying to get in to retrieve a relic dating back to the creation. This horror film has elements of dark comedy, separating it from traditional frightening movies on this list.
7. In My Skin (2002)
Not for the faint of heart and weak stomachs, this movie details the downward spiral of a woman who lives an everyday life until she unknowingly sustains a cut on her leg at a party. Once she discovers her injury, her life devolves into gradually increasing acts of self-harm and self-mutilation.
8. The Orphanage (2007)
This Spanish-language supernatural drama takes place against the backdrop of a closed orphanage that a family is trying to reopen.
Laura, the wife, was raised at the former orphanage, and returning to the site of her childhood forces her to confront the home's tragic history, especially after the disappearance of her adopted son. The heartache in this film is just as moving as the scares are terrifying.
9. Hush (2016)
When a hearing and speech-impaired woman finds herself alone with her cat and targeted by a home invader with murderous intent, she must figure out a way to survive and turn the tables on her stalker, who takes a sadistic pleasure in taunting her. This thriller has plenty of jump scares to satisfy hardcore horror fans.
10. Relic (2020)
A creepy psychological thriller, Relic centers on the mental and physical deterioration of an older woman with dementia. As her condition declines, so does the state of her house, which manifests as a destructive black mold. The scares begin when the mold starts to spread to a human host.
Topics: