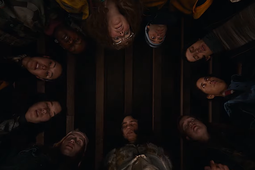 Wendigos, changelings, and Walter. These Citizen Detective conspiracies would make Misty proud!
Exploring common horror movie ultimatums in the grand style of "The Trolley Problem."
Diving into the medical field's storied past of torture.
Mummified heads and ritual sacrifices: we're going deep into spoilers and counting down our favorite horrific moments in THE NORTHMAN
Exploring species dysphoria in Biancheri's sophomore film.
Celebrating the GOAT. Break out your pens and best stationary! It's time to show our beloved Creature some love.
You can watch the thriller this Friday, and you should.
The film's surprising zombie roots.