Revisiting the sequel 15 years later.
Maternal instinct turns killer!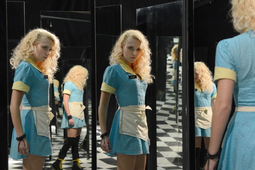 Counting down some favorite music cues.
Re-examining the cult-classic video game in honor of the anticipated remake.
To me, my monstrous mutants.
Celebrating Pride with The Boulet Brothers and Friends.
Outside of being a solid return to the slasher franchise, SCREAM continues the queer legacy and discusses fandom toxicity to LGBTQ+ representation.
Examining the sexual and gender fluidity within Julia Ducournau's Palme d'Or winning body horror drama.