March 10 can't get here soon enough.
Alex Phillips' debut feature heads to Fantastic Fest this week.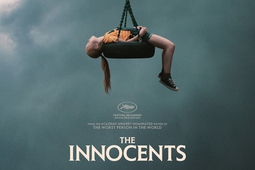 During the bright Nordic summer, a group of children reveal their dark and mysterious powers when the adults aren't looking.
Killer insect horror coming to Netflix this August.
A black-gloved killer stalks the aisles in Maximiliano Contenti's upcoming horror movie.
Bella Thorne leads a band of home invaders in this taut thriller.
Plus some exclusive scoop from filmmaker Ryan Kruger!
We're finally gonna get to see SAW.