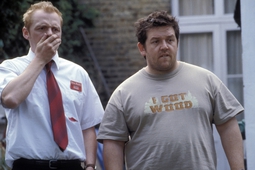 SHAUN OF THE DEAD star Nick Frost is reuniting with THE PURGE star Lena Headey for a new comedic thriller.
Softcover edition of Clark Collis' authoritative book hits shelves in September with new artwork by HagCult.
Clark Collis' behind the scenes look at the making of SHAUN OF THE DEAD.