THE BOOGEYMAN director discusses his hopes to adapt Stephen King's novella into a feature film…if they can sort the rights out.
And he's doing a damn good job so far.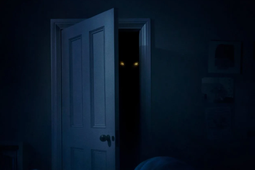 We only have a month left to wait for Rob Savage's Stephen King adaptation.
THE LAST DAYS OF JACK SPARKS is an adaptation of Jason Arnopp's devilish thriller novel
20th Century Studios has landed the rights to NIGHT OF THE GHOUL, the graphic novel by Scott Snyder and Francesco Francavilla.
Director Rob Savage is tackling an adaptation of THE BOOGEYMAN for 20th Century Studios and Hulu with a stacked cast on board.