The Disney+ show will mark another collaboration between Wan and ANNABELLE writer Gary Dauberman.
"No running. No diving. No lifeguard on duty. No swimming after dark."
A brand-new trailer for Apple TV+'s forthcoming documentary series has arrived.
The producing pair are back to take us into the Further one more time.
The franchise shepherd is currently working on THE CONJURING 4, but is that going to be it for the Warrens on the big screen?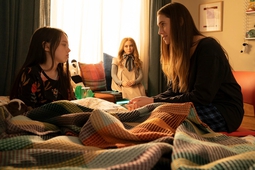 A bombshell deal looks to be brewing between Jason Blum and James Wan, which could mean huge things for horror fans in the near future.
Warner Bros. and New Line have officially kicked off production on THE NUN 2, which is set to hit theaters next fall.
Disney+ is in the early stages of development on a new KING KONG TV show based on Merian C. Cooper's famous creation.
New body horror on the horizon from the minds of James Wan and Ingrid Bisu, with Norman and Pitt set to write/direct.
James Wan has partnered with Christopher Landon for a new take on ARACHNOPHOBIA for Amblin.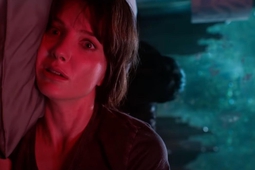 While nothing is remotely set in stone, James Wan reveals that he has the larger world of MALIGNANT mapped out.
We love a round number round here.
Blockbuster aquatic horror, why must you elude us?