Emmett Nahil and George Williams' "tribute to vintage revenge-exploitation films" hits shelves in October!
Plus new issues of ongoing series like GRIM, DEAD BY DAYLIGHT, SOMETHING IS KILLING THE CHILDREN, and more.
Released 40 years ago today, Wes Craven's B movie was an entirely different 'thing' to what followed in the pages of the groundbreaking comic book.
Prioritizing empathy over disgust.
An interview with the iconic artist, discussing the latest series with frequent collaborator Scott Snyder.
Black magic meets black ops: creators Cavan Scott and Corin Howell count down their most gore-soaked moments.
Conjuring Screenwriter David L. Johnson-McGoldrick and Rex Ogle talk about their DC Comic series set in THE CONJURING Universe.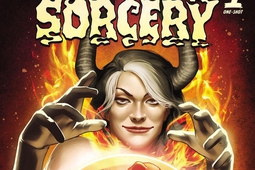 Archie Comics Senior Editorial Director Jamie L Rotante chats with FANGORIA about the upcoming horror anthology, starring Madam Satan and other familiar faces and gives us a sneak peek inside.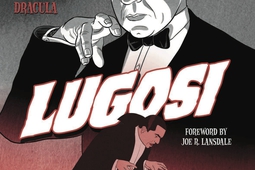 A graphic biography on the man behind the most iconic vampire in cinematic history, from award-winning cartoonist Koren Shadmi.
Sure, there are staples like SANDMAN, HELLBOY, THE WALKING DEAD, but we are diving into a treasure trove of potentially unsung titles to carry you through the season.
Volume 2 promises lots of blood-spattering fun.
Snyder's deal with ComiXology includes multiple new horror titles.
Get the scoop from the press event on this universe-expanding new comic.