And more from Sam Raimi, Bruce Campbell and Rob Tapert ahead of their SXSW EVIL DEAD RISE premiere.
Bruce Campbell is still willing to voice Ash Williams, even if he won't play him on screen.
Deadites descend upon The Stanley Hotel for the second annual BruceFest.
Lee Cronin's addition to the franchise will hit theaters in April 21 2023.
As predicted, EVIL DEAD RISE shifts from HBO Max to a theatrical release.
Ash Williams himself, Bruce Campbell, reveals that an EVIL DEAD animated series could be in the cards.
According to Bruce Campbell, EVIL DEAD RISE test screenings have gone so well that a theatrical release may now be on the table.
Evil Dead star Bruce Campbell is taking his talents to DC Comics for SGT ROCK VS THE ARMY OF THE DEAD, a six-issue miniseries debuting this fall.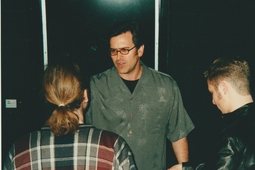 In 2001 Bruce Campbell visited a Michigan high school and became part of the ultimate fan film.
Saber Interactive has revealed a brand new trailer for EVIL DEAD: THE GAME, which arrives this summer.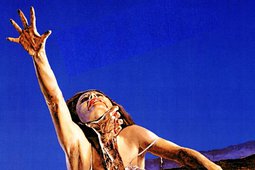 Nationwide 40th Anniversary screening this Fall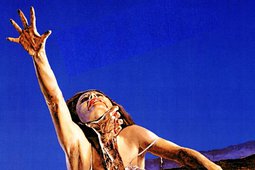 Almost four decades after the original!