The new entry into AMC's Immortal Universe will premiere in January, 2023.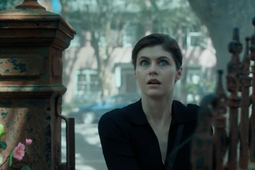 Mayfair Witches will be released in 2023 on AMC and AMC+.
AMC's Dan McDermott teases that AMC has big plans for Anne Rice's works beyond MAYFAIR WITCHES and INTERVIEW WITH THE VAMPIRE.
Texas Chainsaw 3D star Alexandra Daddario is set to star in AMC's MAYFAIR WITCHES series based on Anne Rice's novel series.
Anne Rice in stubborn life and death.