Hey Los Angeles! Outfest is underway and there's a nice chunk of horrific goodies in this year's lineup. The Outfest mission is to create visibility for diverse LGBTQIA+ stories and empower storytellers while building empathy to drive meaningful social change. This year's horror offerings include the highly anticipated camp slasher They/Them, and a rare theatrical screening of Clive Barker's Nightbreed Director's Cut accompanied by a Q&A with Barker. Clive Barker is also the recipient of the 2022 inaugural Maverick Award.
The festival will also be premiering the first episode of Queer For Fear, the long-awaited new docuseries, presented by Shudder and produced by Bryan Fuller (Hannibal) and Steak House. Featuring queer horror experts like Lea DeLaria, Marcus Hu, Kimberly Pierce, and Oz "Son of Anthony" Perkins as they explore a century of the LGBTQIA+ community's contributions to the canon, revealing delectable details about old horror classics and shining new light on undiscovered treasures.
HeBGB TV celebrates late-night programming of yore, in the form of a queer tribute to goofy horror hijinks and cable access shenanigans. Strange skits, scary songs, bawdy humor, and creepy characters all aiming for a cheap laugh, HeBGB poses questions such as, how does a vampire deal with puberty? There will also be an opening live-action, spooky immersive experience to accompany the screening.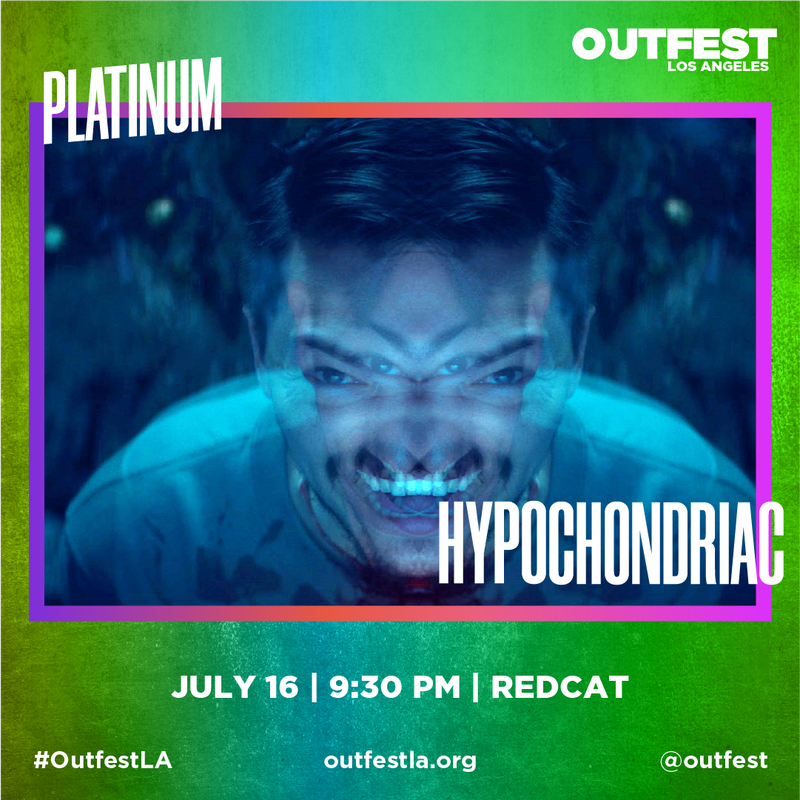 Addison Heimann's Hypochondriac follows sexy, sociable, gay potter, Will as he spirals into an obsession. This anxiety-inducing feature explores Will's past filled with violence and mental illness. (Check out our interview with the stars and director of Hypochondriac.) Attachment addresses every lesbian's greatest fear — what if the partner with whom you're U-Hauling is possessed by a demon? Diving into supernatural terrors of Jewish folklore while answering that very specific query.
John Logan's They/Them will be the closing night gala film, a conversion camp grand finale! The full program includes over 200 films from around the world, including 42 world premieres! This year's festival will be held July 14 - 24, 2022 returning to multiple locations throughout Los Angeles, including the Directors Guild of America, The Orpheum Theatre, The Theatre at Ace Hotel, The Ford, Harmony Gold, Plaza de la Raza and REDCAT. 55 programs will also be made available virtually to US and international audiences. For the full program and to get your tickets visit OutfestLA.org
Topics: