Five Nights at Freddy's is a wildly popular video game franchise that has been kicking around for just shy of a decade. For much of that time, Hollywood has been attempting to turn the series of games about killer animatronic robots from a pizza joint not unlike that of Chuck E. Cheese into a film. Well, after years of development, Blumhouse Pictures recently began rolling cameras on the first film in the franchise. But wait, the first film? Franchise? Yes, indeed! As per star Matthew Lillard, it actually seems like the studio has designs on turning this into a full-blown trilogy.
Lillard recently appeared on the WeeklyMTG podcast to discuss some Magic the Gathering-related goings on. But during the episode, the actor also revealed that he isn't going to be able to make it to a convention for the game due to his commitments on Five Nights at Freddy's. But the really interesting bit came when the actor, unprompted, dropped some news about the deal he signed.
"I just got cast in a movie called Five Nights at Freddy's. It's very fun, it's a three-picture deal with Universal and Blumhouse. So, unfortunately, my day job is taking me off to work."
Three-picture deal?! Well then! It looks like Blumhouse and Universal are feeling bullish on this one. And it's easy to understand why, given the popularity of the games and the sheer amount of time they spent developing it. This all does come with a caveat, of course, as it's likely that this is just a multi-picture option, depending on how the first movie performs. Then again, we had the Fear Street trilogy made all at once, and it looks like the same thing might be happening with The Strangers reboot we've got coming. So who knows?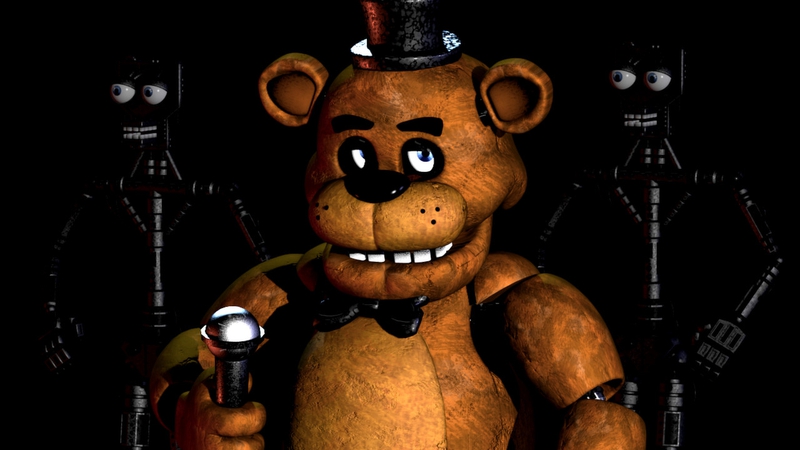 For those unfamiliar, the game was created by Scott Cawthon, who is working on the movie as a writer and producer. Since the original game launched in 2014, a series of sequels has been released, with nine games in the main series to date. As for the movie, Emma Tammi (The Wind, Into the Dark) is in the director's chair, with Josh Hutcherson (The Hunger Games) set to co-star. The plot of the movie is described as follows:
"Five Nights at Freddy's follows a troubled security guard as he begins working at Freddy Fazbear's Pizza. While spending his first night on the job, he realizes the night shift at Freddy's won't be so easy to make it through."
Five Nights at Freddy's does not currently have a release date set.