Amicus Productions was a British production company that produced a stable of horror films that rivaled the more famous studio Hammer Productions. The films were filled with famous names and terrifying tales, many of which were written by American author and screenwriter Robert Bloch, best known for writing Psycho and being a protégé of H. P. Lovecraft. These are the seven anthology films made by this studio from the mid-sixties to mid-seventies. While two American expatriates founded Amicus, the films the company made were as British as Hammer Horror.
Torture Garden (1967)
Torture Garden was the second anthology film from Amicus, directed by Freddie Francis and starring Burgess Meredith, Jack Palance, Beverly Adams, and Peter Cushing. Burgess Meredith plays Dr. Diabolo, who runs a sideshow at a fair, and after doing his usual routine, he offers five people a unique fright, but only if they pay extra. Behind a curtain, he reveals four of the people's frightening fates while peering between the shears of Atropos, the goddess of fate and destiny.
Dr. Terror's House of Horrors (1965)
Dr. Terror's House of Horrors was directed by Freddie Francis, written by Milton Subotsky, and starred Peter Cushing, Christopher Lee, and Donald Sutherland. In the film, five men on a train meet a doctor named Schreck, played by Peter Cushing. The doctor tells them his name means fright in German and offers to tell them their fortunes with his pack of Tarot cards. These fortunes tell the stories of each man's terrifying fate.
Tales from the Crypt (1972)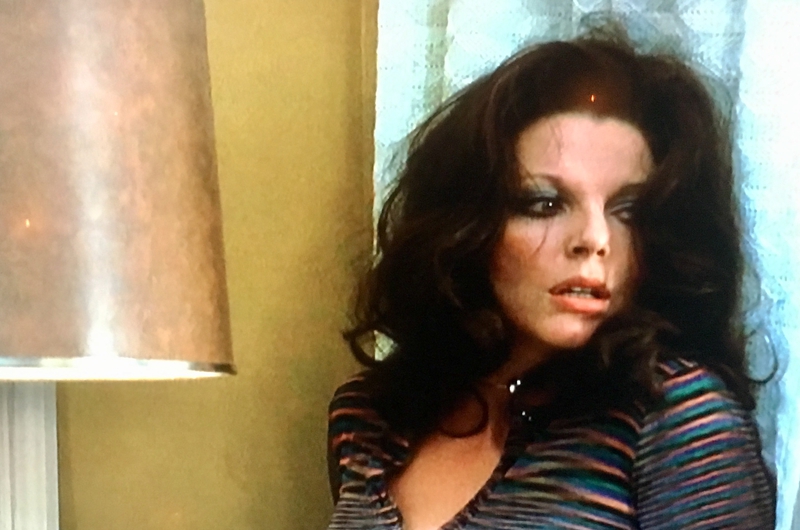 Tales from the Crypt is the fourth anthology film directed by Freddie Francis, written by Milton Subotsky, and based on E.C. Comics. Five people, Joan Collins, Ian Hendry, Robin Phillips, Richard Greene, and Nigel Patrick, find themselves in a crypt during an underground burial ground tour. When they wander away from the group, the Crypt Keeper (Sir Ralph Richardson) speaks to them and predicts their macabre deaths, one of which includes a maniacal killer dressed in a Santa Claus suit.
The House That Dripped Blood (1971)
The House That Dripped Blood is the third anthology film directed by Peter Duffell and written by Robert Bloch and Russ Jones. It stars Christopher Lee, Peter Cushing, Nyree Dawn Porter, Denholm Elliott, and Jon Pertwee. It concerns an inspector from Scotland Yard who comes to a country house to investigate the disappearance of a film star. What happens to the movie star resolves the threads of the four stories, and it's a doozy.
Asylum (1972)
Asylum is the fifth anthology horror film produced by Amicus Productions. It was directed by Roy Ward Baker and written by Robert Bloch, based on his short stories, and stars Patrick Magee, Barbara Parkins, Peter Cushing, Charlotte Rampling, and Britt Ekland. The frame story for this film is about a doctor who arrives at an asylum and is challenged to identify the former head of the asylum who has gone insane. But who is who?
From Beyond the Grave (1974)
From Beyond The Grave is based on the stories of the author R. Chetwynd-Hayes, directed by Kevin Connor and written by Raymond Christodoulou and Robin Clarke. The film's stories revolve around the customers of an antique shop that brings a terrible fate to anyone who crosses the owner, played by Peter Cushing. As in many of these films, people who do wrong are punished, but occasionally, when someone is innocent, they live. It stars David Warner, Donald Pleasance, Margaret Leighton, and Lesley Anne-Down.
Vault of Horror (1973)
Topics: