By 2016, the long-loved zombie genre was running out of steam, with the gory, chaotic nature of zombie films falling out of favor for more psychological fare such as Raw or Split. With almost 85 years passed since what is widely regarded as the first ever zombie movie (Victor Halperin's 1932 White Zombie), there were only so many more cinematic places the undead could shuffle to - that is until Yeon Sang-ho's Train to Busan pulled into the station, leaving any doubt in the strength of South Korean horror under its wheels.
With one of the country's most beloved stars, Gong Yoo, at the helm, Train to Busan was a major hit upon release; clocking up a massive $98.5 million worldwide, effortlessly slipping into the top 20 highest-grossing films in South Korea, and garnering almost universal acclaim both at home and overseas (including winning the 2016 FANGORIA Chainsaw Award for Best Foreign Language Film!)
One watch of Train to Busan and it's plain to see why the World War Z-inspired action horror is so beloved. With its universally terrifying zombie virus premise and exhilarating setting of Korea's KTX, the film is a perfect mix of horrifying, humorous and heartfelt. Nail-bitingly tense, gorgeously gory and just the right amount of emotionally harrowing, Train to Busan also features some truly lovable, fleshed-out characters - fan favorites of course being Ma Dong-seok's high-speed hero Sang-hwa and Kim Su-an as the adorable and brave little Su-an.
Since Train to Busan, South Korea has continued to shine in the genre space, with Bong Joon-ho's 2019 thriller Parasite taking home armfuls of Oscars and Netflix smash hit Squid Game breaking ridiculous amounts of financial and streaming records. If Train to Busan's seventh anniversary has you looking for more South Korean horror to invite into your life, look no further than our list of 15 of the best.
The Wailing (2016)
Na Hong-jin's terrifying Korean folk horror takes the action out of Seoul and into the small mountain town of Gokseong, where a mysterious infection is turning villagers into bloodthirsty and murderous killers. With outstanding performances from Kwak Do-won and Japanese genre legend Jun Kunimura, The Wailing is a gory and gut-wrenching tale that combines traditional Korean shamanism with Biblical wrath for horrific results.
A Monstrous Corpse (1981)
Known in its native Korean as Goesi, Gang Beom-gu's 1981 horror mystery is widely regarded as one of South Korea's very first zombie movies. As a remake of Jorge Grau's Let Sleeping Corpses Lie, the vintage flick follows the consequences of a group of scientists whose experiments with radio waves accidentally cause the bloodthirsty dead to rise from their graves. Thanks to the preservative efforts of the Korean Movie Database, Goesi is available to watch in full on YouTube.
Thirst (2009)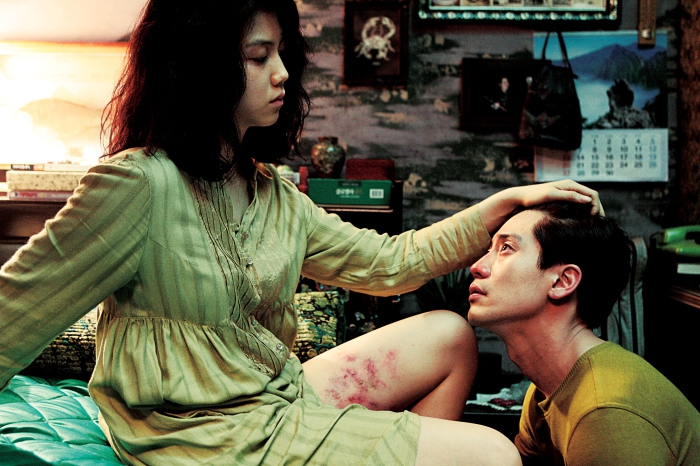 Oldboy director Park Chan-wook is considered one of the greatest and most prominent Korean filmmakers ever - so no 'Best Of Korean Horror' list would be complete without him. In Thirst, Catholic priest Sang-hyun (Parasite's Song Kang-ho) finds his faith isn't the only thing in crisis when he accidentally ends up infected with a virus that causes vampirism. After Sang-hyun falls for downtrodden housewife Tae-ju, the pair embark on a bloody love affair with devastating consequences. Essential viewing for horny horror fans.
Gonjiam: Haunted Asylum (2018)
Based in the now-demolished but once very real Gonjiam Psychiatric Hospital (regularly listed as one of the freakiest places on the planet), Jung Bum-shik's frightening found-footage nightmare follows a crew of horror vloggers hoping to get a glimpse of a real ghost on camera. As you can imagine, it doesn't end well for them. Starring Squid Game's Wi Ha-joon, Gonjiam went on to became the third most-watched horror film in South Korea and is now scaring US audiences witless over on Shudder.
The Piper (2015)
The ancient Brothers Grimm legend of The Pied Piper of Hamelin gets a folk horror reimagining in Kim Kwang-tae's mysterious and foreboding directorial debut. Shortly after the Korean War, Woo-ryong and his son Young-nam arrive in an isolated mountain village, where they find a lot more than what they originally bargained for. Fans of Korean cinema's tendency towards abrupt tonal shifts will enjoy this dark and grisly tale.
Project Wolf Hunting (2022)
As the most recent feature on this list, Project Wolf Hunting bodes very well for the future of South Korean horror. If you thought Terrifier 2 was the bloodiest movie of 2022, think again - Project Wolf Hunting outdoes the gore and viscera by the absolute bucketload. Described as Con Air meets Capcom, Project Wolf Hunting is bonkers, brutal and will have even the most hardened of gorehounds wincing.
Memento Mori (1999)
The Whispering Corridors series is one of South Korea's most successful horror franchises, but it's the second instalment titled Memento Mori that stands out as a particular highlight due to its sensitive depiction of queer love - something that is rarely seen in South Korean cinema. The film follows the complicated relationship between high-schoolers Shi-eun and Hyo-shin, as they navigate a tragic and terrifying tale of very real societal horrors.
Acacia (2003)
Park Ki-hyung's Acacia is often overlooked when it comes to discussions of Korean horror, but those who like their frights on a psychological, emotional level will find a lot to love in Acacia's tale of maternal terror. Shortly after adopting young Jin-seong, couple Do-il and Mi-sook become disturbed by the boy's preoccupation with the acacia tree in the garden - an obsession that has roots far more sinister than originally imagined.
A Tale of Two Sisters (2003)
Based on an ancient Korean folktale entitled Rose Flower, Red Lotus, Kim Jee-woon's tragic and terrifying psychological horror follows young sisters Su-mi and Su-yeon, the former of which has just been released from a mental institution. To reveal any more of A Tale of Two Sisters would be an utter disservice to its shocking twists and turns - go in as blind as possible (and keep a box of tissues handy.)
White: Melody of Death (2011)
The K-pop world can be a terrifying thing - gruelling rehearsals, rabid fans and, according to Kim Gok and Kim Sun's White, malevolent melodies that'll do more than just get stuck in your head. With clear J-horror influences and an undeniably banging soundtrack, White: Melody of Death is an enjoyable - if not entirely original - watch that'll have you thinking twice before fighting with BTS fans on Twitter.
Chaw (2009)
If you love the black comedy tones and depiction of police ineptitude that permeates a lot of South Korean horror, you'll love Chaw. Inspired by B-movie creature features like Razorback and Anaconda, director Shin Jung-won's chaotic tale of a mutant, man-eating pig might not be the scariest movie on this list, but has that same sharp satirical streak that makes Korean cinema so special.
301/302 (1995)
While it's technically more of a thriller than a horror, Park Cheol-soo's neurotic character study of two lonely women in opposite apartments is scary - just not in ways you might usually expect. Two emotionally charged performances from Pang Eun-jin and Hwang Shin-hye make the gastronomically gruesome 301/302 a must-see for any fans of Korean cinema's complex dramatic style
Yoga Hakwon (2009)
Yoon Jae-yeon's Yoga Hakwon (in English, Yoga Class) is set, unsurprisingly, at a yoga retreat, where a class full of frustrated and uninspired women have gathered in an attempt to relax, further their careers, lose weight or simply find themselves. After mysterious instructor Na-ni informs them of a set of rules they absolutely must follow while under her roof, it doesn't take long for corpse pose to turn all too literal. Yoga Hakwon is available to watch right now over on Tubi!
The Host (2006)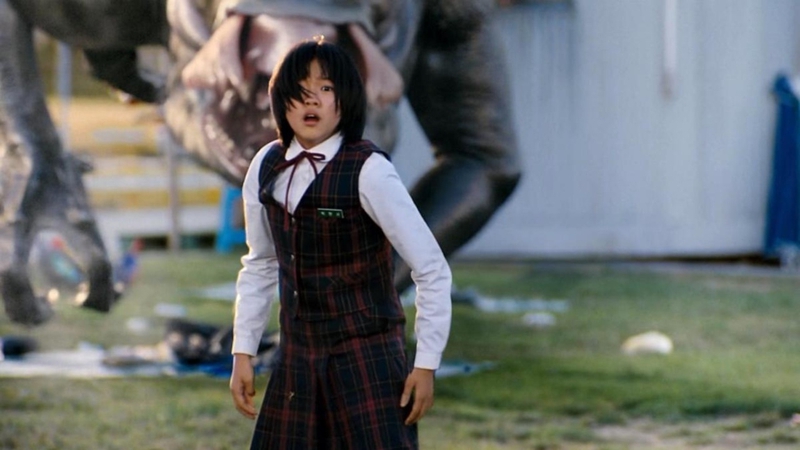 Like Park Chan-wook, no Korean cinema list would be complete without Oscar-winner Bong Joon-ho. Before the Parasite mastermind was targeting the rich in their homes, he was targeting the consequences of ecological greed with his environmental creature-feature The Host. With its distinctly South Korean blend of dark humour and heart, The Host has stood the test of time as one of the country's most beloved exports.
The Priests (2015)
Jang Jae-hyun's The Priests is a Korean take on the well-trodden exorcism genre, with a cultural twist.Much like Na Hong-jin's The Wailing, The Priests marries themes of traditional Shamanism with Western Catholicism, resulting in a creepy supernatural shocker with a standout performance from Parasite's Park So-dam (Jessica-only child-Illinois-Chicago!)
Topics: