Do you like horror films so much that you seek out scary stories everywhere? Do you enjoy a terrifying television show just as much? While it used to be conventional wisdom that television shows aren't on the level of films, things have changed. There are many shows that are outrageously good and horrifying.
Hannibal (2013 - 2015)
We'll start with one of the big ones. "Hannibal" is a marvel. The fact that it exists at all is impressive. Bryan Fuller, the creator of the series, remade Hannibal into a well-mannered yet gory fantasy that contained some of the most horrifying images ever seen on television. Starring Mads Mikkelsen, Hugh Dancy, Gillian Anderson, and Laurence Fishburn, each week viewers watched, shocked and delighted at what new terrors the series had for them. The series had film-quality music, cinematography, costuming, make-up effects, and acting. To this day, it is difficult to believe that most of the shows made it past NBC's Standards and Practices division.
The Terror (2018 - 2019)
Based on the book by Dan Simmons, "The Terror" was another cinematic quality television show. Starring Jared Harris, Tobias Menzies, Nive Nielsen, and Ciarán Hinds, it tells a supernatural version of a true story that happened when two Royal Navy ships, HMS Terror and Erebus, were trapped in Arctic ice while searching for the Northwest Passage, an easy sea route to Asia. Fans speak of the series respectfully and agree it was a wonderfully chilling show. It has everything: a monster, cannibalism, and slow-moving icy doom.
Masters Of Horror (2005 - 2007)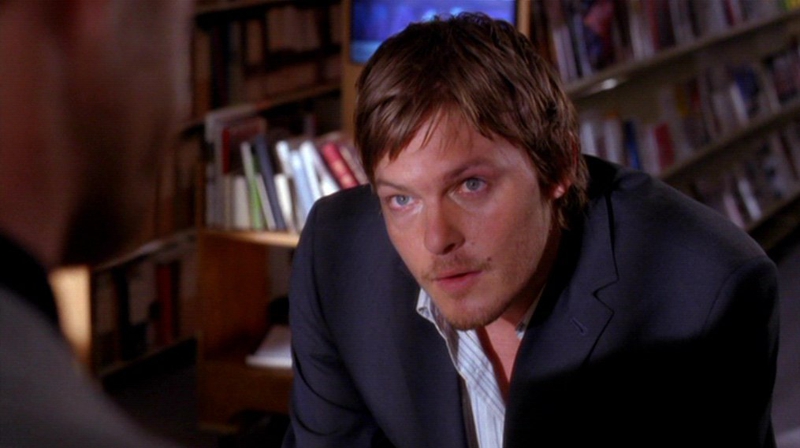 Masters Of Horror was magnificent. Created by Mick Garris, it had most of the horror genre's top directors taking chances on television. Directors like Tobe Hooper, Stuart Gordon, John Carpenter, Don Coscarelli, Dario Argento, Joe Dante, Lucky McKee, Larry Cohen, and John McNaughton, and that's just the first season. Mick Garris directed episodes of the show, and the show featured stars like Robert Englund, Udo Kier, Jeffrey Combs, Elliot Gould, Angela Bettis, Norman Reedus, Angus Scrimm, and many others. I don't really know a better recommendation for the show than that.
30 Coins (2020)
"30 Coins" refers to the 30 pieces of silver that Judas Iscariot made from betraying Jesus. This show was created by Álex de la Iglesia, a Spanish director, writer, and producer, who is criminally underrated and known as one of Spain's best directors. His films like "Perdita Durango" and "The Day Of The Beast" are horror films but are monstrously funny and wild. When you watch a de la Iglesia creation, you definitely know who made it. "30 Coins" stars Megan Montaner, Eduard Fernández, and another actor you may have heard of named Paul Giamatti. Anyone who has seen this show loves it.
Slasher (2016)
Slasher is a favorite with a growing base of fans. It is an anthology series that always features a masked killer and a cast of actors who play multiple roles during each storyline. One of those actors is director David Cronenberg. This series was created by Adam Martin, who used to write for the show Degrassi: The Next Generation. I didn't see that one coming, honestly. The series' strength is that it can reinvent itself into any new course that the show's creators want to take.
All Of Us Are Dead (2022)
"All Of Us Are Dead" is a South Korean zombie apocalypse horror and a high school coming-of-age story at the same time. It's got the quality of other zombie stories from Asia and is both frightening and emotional. Created by Chun Sung and Lee Jae-kyoo, this one packs a punch. While zombie horror shows have been plentiful since the advent of The Walking Dead, not all of them are as fascinating as this show.
Guillermo del Toro's Cabinet of Curiosities (2022)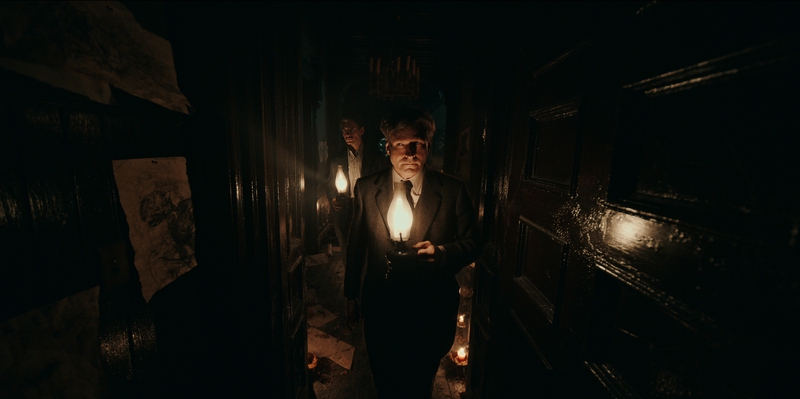 Guillermo Del Toro's lovingly assembled anthology series is similar to Masters of Horror because of the sheer amount of talent involved. The show has some of today's most exciting talents in the genre directing horror stories that are thrilling to contemplate. Vincenzo Natali ("Cube," "Hannibal"), David Prior ("The Empty Man"), Catherine Hardwicke ("Twilight"), Panos Cosmatos ("Beyond The Black Rainbow," "Mandy"), Jennifer Kent ("The Babadook"), Ana Lily Amanpour ("A Girl Walks Home Alone At Night") and Guillermo Navarro, who has been Del Toro's cinematographer and won the Academy Award for lensing "Pan's Labyrinth." The series is stunning, and with adaptations of stories by Henry Kuttner and H. P. Lovecraft, it has much to recommend.
Twin Peaks (1990 - 1991)
This might be a controversial addition, but Twin Peaks, created by David Lynch and Mark Frost, is frightening and very, very good. If you have ever watched the show, you know that some of television's most frightening moments are in this series. Starring Sheryl Lee, Kyle MacLachlan, Sherilyn Fenn, Michael Ontkean, and Mädchen Amick, the show wrung terror out of supernatural and everyday evil forces.
Bates Motel
A television series about a young Norman Bates who lives with his mother at the Bates Hotel, and his mother is played by Vera Farmiga. Sign us up. Norman is played by Freddie Highmore, who does an excellent job as the young Norman. The series is also beautiful to look at and is filled with a distressing aura of evil that is unnerving from the first frame.
Marianne (2019)
Marianne is another stealth favorite that is gaining in popularity. It is a French television series that only got one season and is only available on Netflix. It is about an author, Emma Larsimon, who gives up on horror and kills off the main character in her books. It is then that disturbing things start to happen. Fans of the show recommend that you watch it in French with English subtitles, and I agree. The fans of this show rave about its quality and scariness. It was created by Samuel Bodin and stars Victoire Du Bois, Lucie Boujenah, and Tiphaine Daviot.
Black Summer (2019 - 2020)
"Black Summer" is the more serious version of The Asylum's previous zombie apocalypse series Z Nation. Still, it keeps the constant tension and the elements of surprise that Z Nation had. Unlike some other zombie shows, you can never get too comfortable with this show because the show's writers are constantly springing some new shock on the audience. It stars Jaime King, Justin Chu Cary, Christine Lee, and Zoe Marlett. Go in, realizing that you shouldn't get too attached to any character, and it might be less traumatizing.
Brand New Cherry Flavor (2021)
"Brand New Cherry Flavor" has many good things: supernatural kittens, zombies, and witchcraft. The series stars Rosa Salazar as a budding filmmaker who gets betrayed in the worst way and wants revenge. Did I mention there's revenge? Okay, good. Lenore Zion and Nick Antosca created the show. Antosca created another show called "Channel Zero" and was involved in producing both "Chucky" and was a co-producer for season three of "Hannibal."
Topics: