Plus: Perfect horror soundtracks.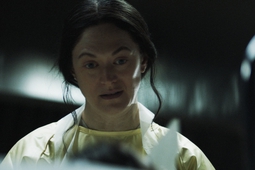 Mad scientists and murderous, musical zombies are coming!
The BLADE trilogy, KIDS VS ALIENS, and more horror movies coming to Hulu in November.
EVIL DEAD RISE is coming to Prime and INSIDIOUS: THE RED DOOR lands on Netflix, check out the full list.
We've reached deep into our archives to uncover the long lost work of a FANGORIA legend.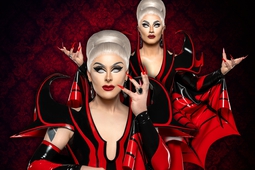 They really want Don Mancini on the show.
TRICK OR TREAT is now streaming (for the first time ever) and 11 other titles to watch in November.
From LISA FRANKENSTEIN to Barbara Crampton's Halloween transformations, here's the biggest horror news for the week of October 27th.
19 Crimes is taking Halloween to a new level.
Pre-code Marvel Comics are being resurrected!
We have your first look at what you can expect when the new weekly podcast premieres in November.
Meet the three new ghouls joining the beloved horror host!
"They're as old as the forest. Cruel, vindictive… Not to be crossed."
Check out these set photos from Production Designer Gregg Gibbs.