And he's doing a damn good job so far.
This dog deserves his day.
The MPAA has given the SALEM'S LOT an R rating, signaling that the film is in the can and just needs a release date from Warner Bros.
Bohemia Group is looking to turn THE REGULATORS, one of Stephen King's Richard Bachman novels, into a feature film.
A long-awaited (and completed) remake of Stephen King's CHILDREN OF THE CORN may finally see the light of day in the near future.
The official graphic novel adaptation of the horror novel by Stephen King and Owen King concludes in this interpretation of the best-selling novel.
The brothers Duffer of STRANGER THINGS fame are joining forces with Hilary Leavitt to launch new production company. STRANGER THINGS spinoff and THE TALISMAN adaptation on the roster.
At long last, we have some sort of proof that the 'SALEM'S LOT remake is indeed on the way in the form of a new tie-in version of Stephen King's novel.
"The man in black fled across the desert, and the gunslinger followed."
HBO Max has officially broken ground on WELCOME TO DERRY. Getting there won't be easy.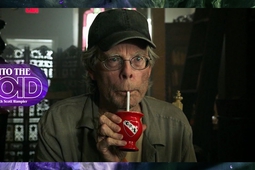 Next week, THE KINGCAST celebrates its two-year anniversary. What have we learned?
Warner Bros. is developing a show called WELCOME TO DERRY taking place in the world of Stephen King's IT for HBO Max.
Gwendy Peterson is heading to Derry.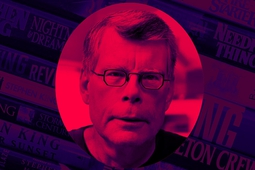 "Those beautiful sonsabitches did it." - Phil Nobile Jr.